The Essential Guide to Web Accessibility
for Writers, Marketers, and Content Managers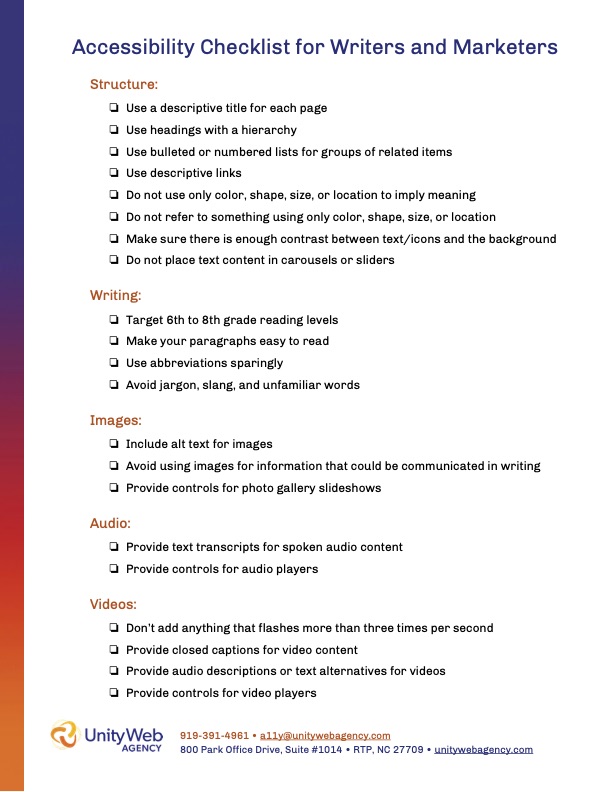 At Unity Web Agency, we're building a world where technology enables equity. We created this guide to give you the tools you need to improve your website's accessibility.
This FREE guide includes:
Examples of assistive technologies and adaptive strategies that people with different abilities use to access websites
Definitions to common words and phrases in the website accessibility world
An introduction to the Web Content Accessibility Guidelines (WCAG)
20 accessibility tips just for writers, marketers, and content managers
A printable checklist!
You'll also be signed up to receive our occassional e-newsletter where we share insights on accessibility, website inspiration, and resources to help your organization thrive.
Sign up to receive your free copy!