Simple Websites
A great website shouldn't be hard to get.
Simple is our "pay it forward" website product for qualifying nonprofits and socially-responsible businesses with simple needs for simple websites.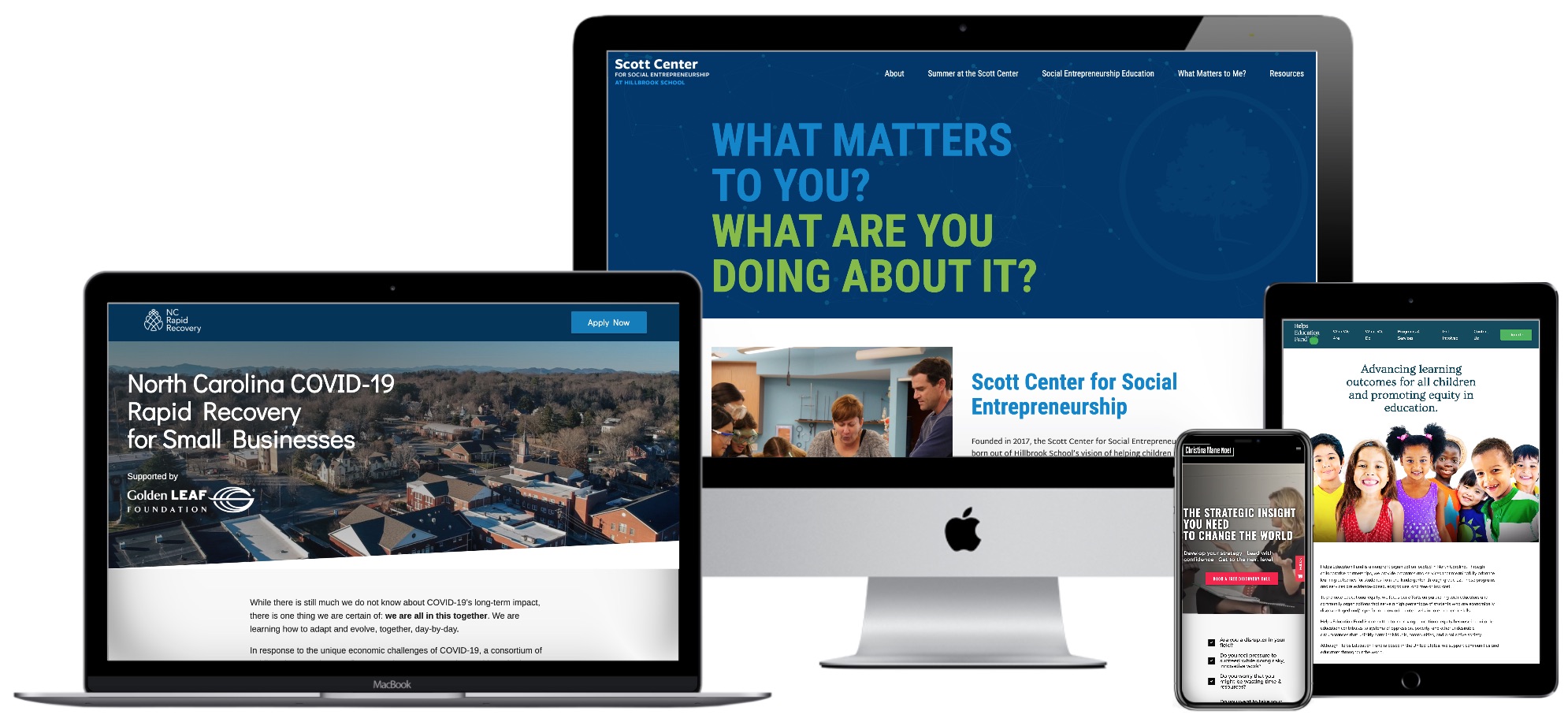 Every Simple website is built for good.

Accessible
We build ADA compliance into every page, making your website accessible to each and every visitor, regardless of (dis)ability.

SEO-Friendly
Search engines will be welcomed to your website with metadata, page titles, and an XML sitemap.

Responsive
We optimize your website to display on all screen sizes so visitors can access the whole website from any device.
Quality websites are so often out of reach.
We believe that nonprofits and small businesses with limited budgets and simple needs should be able to work with a talented team of web professionals.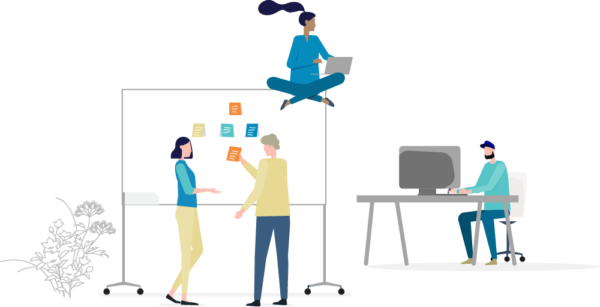 We built Simple to fix this problem.
Unity Web Agency created Simple after years of developing and refining the best web solutions for nonprofits and small businesses. We built Simple on the quality foundation we use for even our most custom websites and packaged it specifically to make websites for those with limited budgets and a need for a quick online presence.
Our simple (and FAST) 4-step process:
Learn

Fill out a questionnaire about your organization and your design preferences. Share your logo files along with any photography and/or videos you'd like to use on your website.

Approximately 30 minutes to 1 hour.

Prep

Use our Simple guide to write your home page content, plus tips for other standard pages. Write and share all the content you'd like to live on your Simple website.

Typically 2-3 weeks, depending on your capacity.

Create

Once you deliver all of the content for your website, we start designing your homepage using our pre-built templating toolkit. Based on your feedback on this design, we iterate and build out the rest of the pages.

Approximately 2 weeks per sprint.

Deliver

We train you on how to edit your new website. When you're ready to launch, we cut the ribbon and share your website with the world!

Approximately 1 week.

Simple Pricing & Features
$400 per month for the first 12 months, then $50 per month after that.
The base price includes:
6 pages
Blog
Newsletter signup form
Custom contact forms
Social media integration
Choose one of our 36 pre-configured color & font pairings
Hosting & maintenance
The monthly fee includes:
Unlimited Eco-Friendly Hosting
Did you know the internet has a huge carbon footprint?
We reduce the internet's environmental impact by using a provider with energy-efficient hardware AND who purchases three times the number of renewable energy credits that they consume.
You'll feel great knowing your website is 300% eco-friendly!
Security
Free SSL Certificate

Full SSL/TLS security to keep your website traffic encrypted and secure for all browsers.

Nightly Full-Site Backups Stored to Cloud
24/7 Security Scans

These nightly incremental backups are stored in a different location from your website because this is the one time that redundancy really, really matters!

Free ASAP Restoration in Case of a Site Hack
ASAP Security-Related WordPress Updates
Weekly WordPress Core & Plugin Updates

Performing software updates on a regular basis makes your website less vulnerable to hackers looking for code instability.
Performance
Fast Load Times
Power Caching

We leverage web browser caching, DNS caching, and CDN caching to make sure your site loads reliably for everyone.

Fast & Secure DNS

Your domain's DNS will be managed on Cloudflare, which is the fastest authoritative DNS provider available.

Monthly Database Optimization

To keep your website in tip-top shape, we perform a full sweep of your database each month.

24/7 Uptime Monitoring
ASAP Downtime Support
Non-Emergency Support Response Within 48 Hours or Less
Same-Day Emergency Support Response
"Not only did Unity create a beautiful website and logo that captures my essence and the face of my business, but they are also giving me just the kind of support I need. It's such a relief to know if I need something changed on my website, I can fire off an email and it gets done. No muss. No fuss. I appreciate it more than I can say."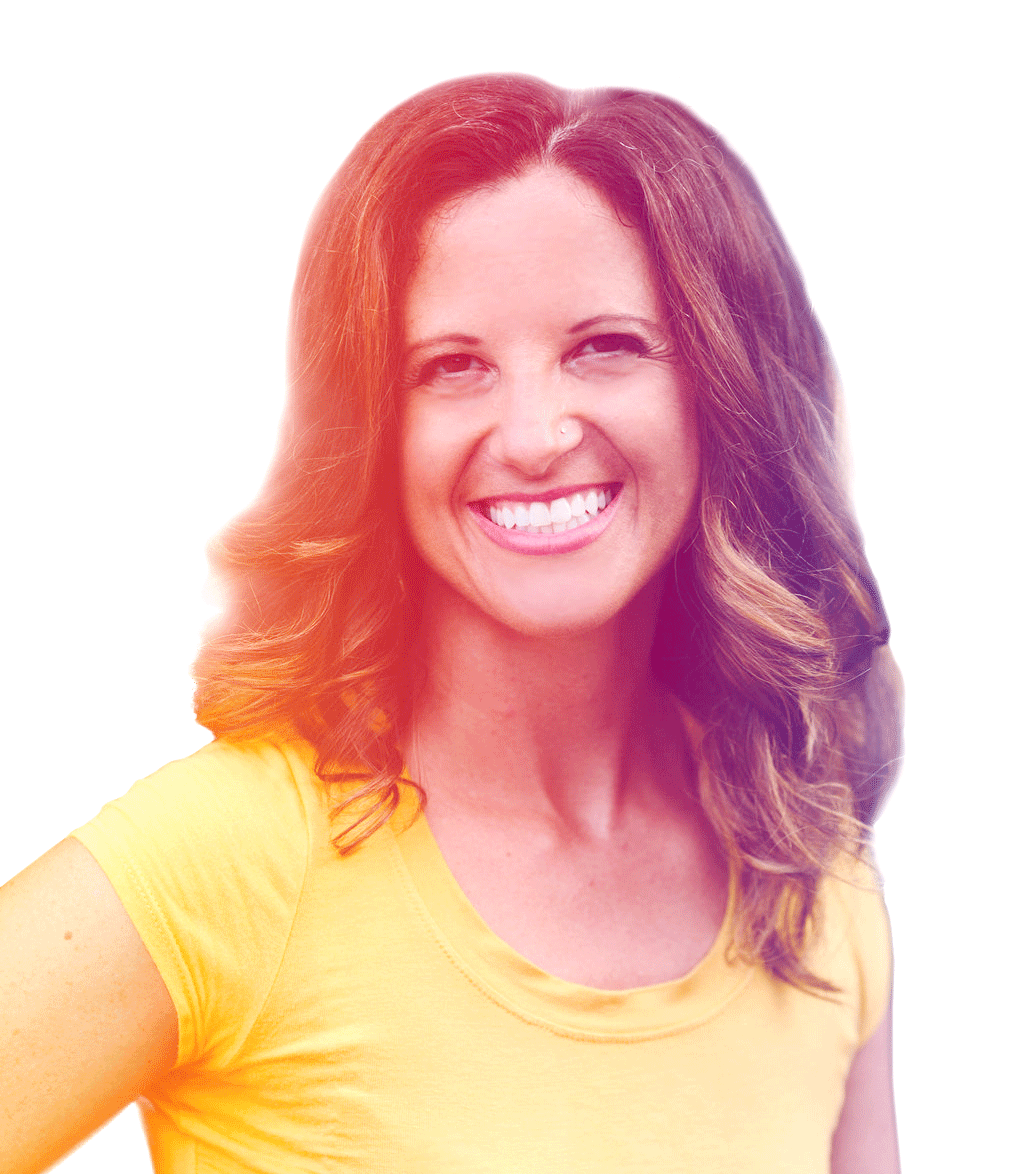 Additional Pages
$150 per page
We typically find that most Simple clients don't need more than the 6 included pages, but we offer additional pages if you have the need.
Design Customizations
Most Simple clients find that one of our pre-selected color schemes and font pairings work well with their logo. If you already have an established brand with custom fonts or colors, we will customize your site specifically for you!
Custom Colors
$300 one-time fee
Give us your color scheme and we will match it to fit your new site.
Custom Fonts
$300 one-time fee
Give us your custom fonts and we will use the web versions for your site.
Simple Donation Form
$300 one-time fee
Accept donations securely on your site
Connects with PayPal
Full-Featured Donations
$600 one-time fee
Accept donations securely on your site
Connects with PayPal, Stripe, or Authorize.net
Recurring monthly donations
Send donors directly to your mailing list
PDF receipts and reports
Simple Event Calendar
$300 one-time fee
Styled to look like your website
List or grid view
Display events from any public Google Calendar
Full-Featured Calendar
$600 one-time fee
Styled to look like your website
Multiple calendar views
Add custom categories and tags for events
Filter and search capabilities
Visitors can add events to iCal, Google Cal, or Outlook
Monthly Reports
$100 per month
These are brief reports with an overview of your website's status and traffic. We will also connect your website to Google Analytics and Google Search Console to monitor your website's performance.
Frequently Asked Questions
Apply for a Simple website
Please fill out this form to tell us a little more about your organization. Your answers here will help customize our free exploratory call to find out if we're a good fit to work together. Anything you share is confidential. At the end of the call—if your situation and goals are a match—we'll discuss the next steps to get started!