We are excited to announce Unity Web Agency is now an official TouchNet Ready Partner!
This certification highlights our status as a preferred vendor and our expertise with integrating WordPress with TouchNet. Most importantly, it now allows our team to offer more advanced integrations between WordPress and TouchNet for processing payments securely through your website.
Over the last few years, we've had the opportunity to work with universities to integrate popular WordPress plugins with TouchNet, such as WooCommerce, Gravity Forms, and LifterLMS. As a TouchNet Ready Partner, we can offer new functionality to these integrations, which leverages TouchNet's T-Link web service:
Recurring Transactions
Issuing Refunds
General Ledger (for streamlined reconciliation)
Service and convenience fees (via PayPath)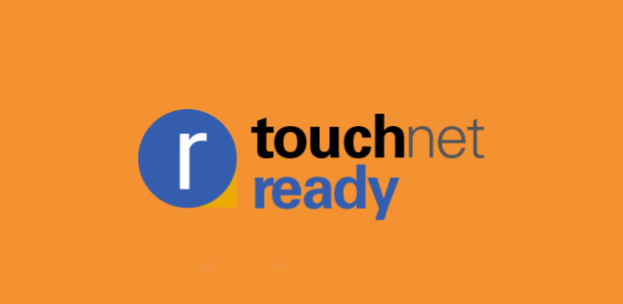 Past work featuring TouchNet integration
Our team has had the privilege of working on multiple university projects, both for the University of North Carolina at Chapel Hill and the University of Missouri, that required TouchNet integration.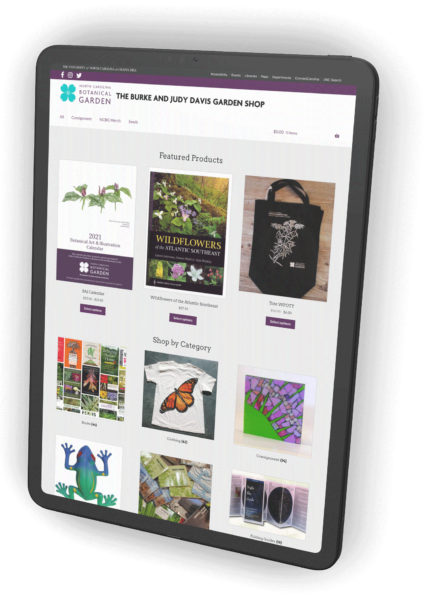 Located at the beautiful NC Botanical Gardens at UNC-Chapel Hill, The Burke and Judy Davis Garden Shop needed to find a way to showcase and sell its products, despite the hardship of COVID-19 closing its doors for in-person visits.
We helped them create an online store that was integrated with UNC's required payment processor, TouchNet, and allowed their audience to continue purchasing from the shop. Within two months of their site launch, they were able to recoup the costs of the site, and the shop continues to offer products and memorabilia of the Botanical Gardens online.
"Unity took a very complex set of needs and wove together our current point of sale system with an eCommerce plugin and connected them both to UNC's payment portal. This was something we had been trying to do for years. But we ran into roadblocks so frequently that we had shelved this project many times. Unity put all the pieces together for us and provided great customer service from beginning to end."
Nadia Alamo, Former Administrative Support Specialist for NC Botanical Garden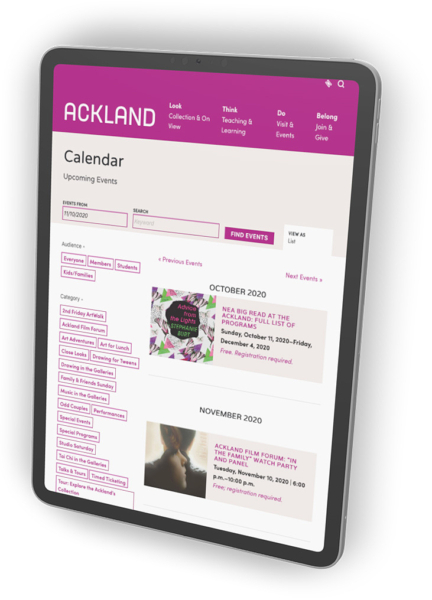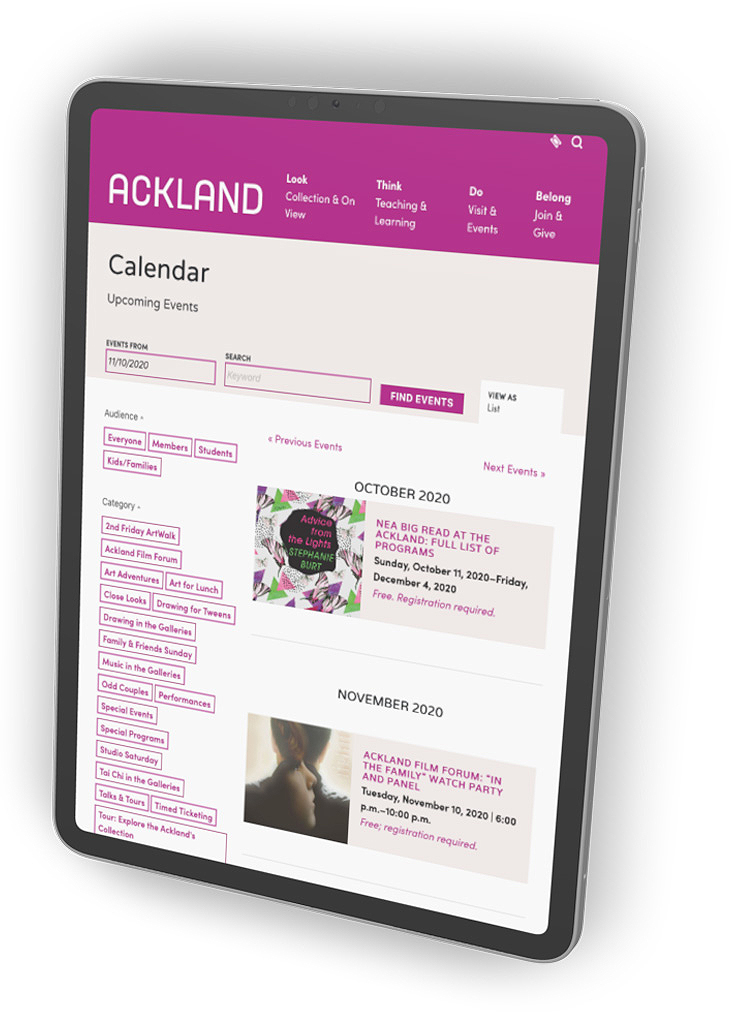 Ackland Art Museum needed help developing an events calendar and ticketing system for their new website, which was built by UNC Digital Service.
We created a system that made finding events easy and booking tickets easier. Not only that, but we also added a custom integration with WooCommerce and UNC's required payment processor — TouchNet.
UNC Department of Romance Studies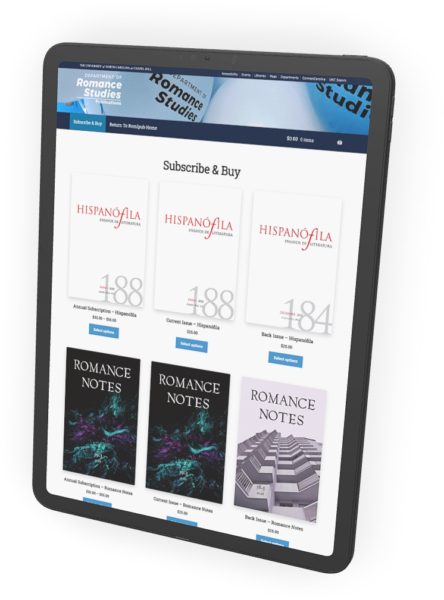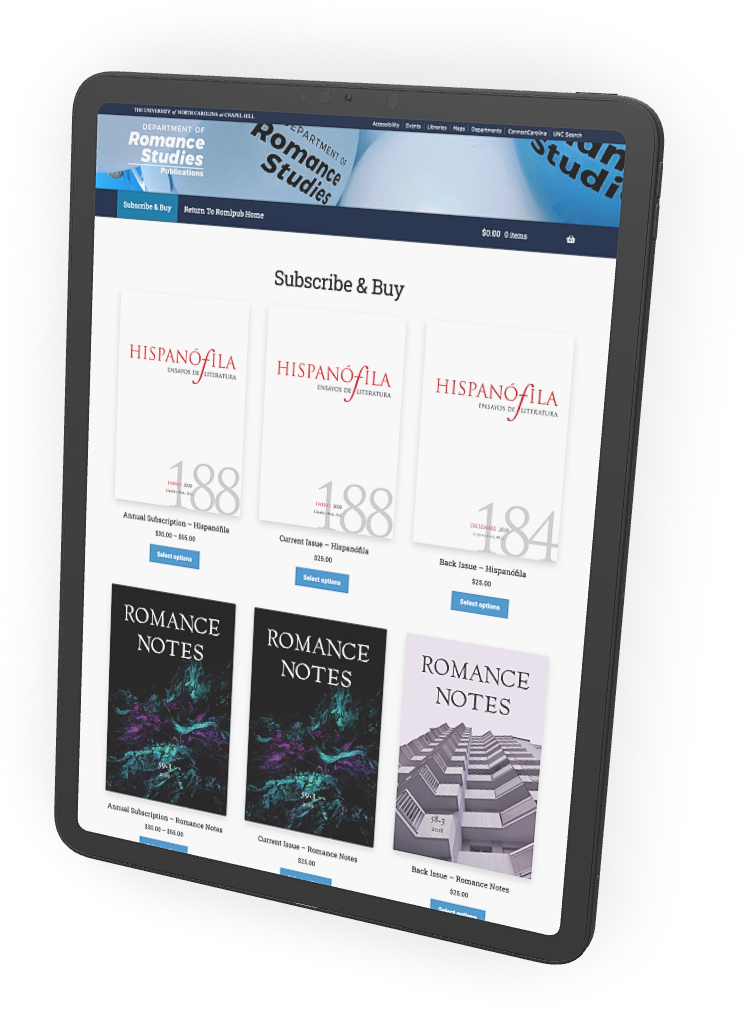 We've also partnered with the university at the department level, supporting UNC's Department of Romance Studies by simplifying the buying experience for its Hispanófila and Romance Notes publications.
We accomplished this by creating an e-commerce site with invoicing capabilities, and adding a custom integration with WooCommerce and TouchNet.
Outside of North Carolina, we recently completed a project for eMINTS at the University of Missouri. In collaboration with MayeCreate, we integrated TouchNet with an e-learning platform that the university had designed and built using LifterLMS.
Do you have an existing TouchNet integration?
Chances are, if you worked on a WordPress eCommerce project with us in the last few years, your TouchNet integration is a standard uPay setup. This will continue to work the same as before.
However, if you're interested in extending your payment gateway to include this new functionality, we'd love to explore an upgrade with you!