Read Time: 5 minutes
---
Over the last five years, Unity Web Agency has worked with some amazing businesses and people.
From mission-driven accessibility professionals to clever marketing specialists, we've been fortunate enough to surround ourselves with people who have and continue to move their industry forward. 
Each time, our team is left inspired and motivated to do more. 
For our clients, service, and our team members. 
Most recently, Unity was inspired by Lauren Rodgers-Voorhees, Founder and CEO of Vorola Services.
Founded in 2018, Vorola Services was built with a specific vision in mind:
To support small business owners. 
This support takes on different shapes and sizes based on the needs of the business, and it's why Lauren has proven so valuable to the numerous businesses she's worked with:
Regardless of what the needs are, Lauren is able to, in her own words, "get sh*t done." 
For the last two years, Lauren has served a critical role to the Unity Web Agency team, helping our clients seamlessly move through our project process with clarity and confidence. 
From leading client meetings to accurately relaying details for over 10 different projects occurring at once, Lauren is able to do it all with ease and efficiency.
Although she moved on from Unity in early 2021, her work has played an instrumental role in the way we work with our clients, with many of the processes she implemented still in place today.  
And the most incredible part of all this?
She did all of this while having one of the most unique work setups we've ever seen. 
---
Unity:
Tell us more about yourself. What was your journey to this point in your career?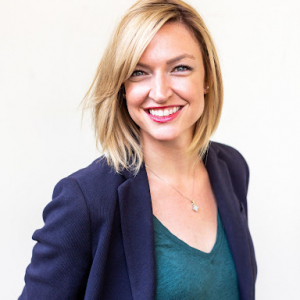 Lauren: I started my career in outside sales, actually, which taught me the importance of taking care of people and how to listen to what they're really saying. 
After 5ish years in the field, I transitioned to marketing and sales training and from there into corporate communications. My last role before starting Vorola was as a project implementation manager. Basically, my role was to help teams GSD: 
Get Sh*t Done.  
Unity:
Why'd you decide to move into the communications field? What was the void that you were trying to fill? 
Lauren: Everyone communicates in their own way. 
I love the puzzle of finding the best way to share a message that will help deliver the proper impact is rewarding and critical for a business's success. 
Unity:
Tell us more about Vorola. Why'd you start it? What services do you offer?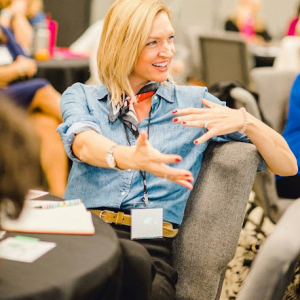 Lauren: When my family moved back to Raleigh, I was telecommuting with a financial institution in California. I attended a workshop about being a small business owner in Raleigh, thinking I might want to open a shop and heard personal stories about the reality of owning a small business: 
The long hours, extra projects, never-ending to-do lists. 
I immediately realized that was who I wanted to support and work with every day. 
Our services are difficult to list, but our goal is to support small businesses by taking on the projects or tasks that take away from clients and business development. 
Many times a small business doesn't need full or even part-time help but instead needs an "ad hoc" helping hand to come in right at the right moment. Sometimes that looks like a strategy session to get everyone on the same page and pointed in the same direction or the documentation of processes and procedures. 
Many times it has been streamlining client operations and communications, other times it is reporting and data wrangling. We've even written and arranged holiday cards and gifts. 
Every business and business owner is different and so are their tasks and to-dos.
Unity
: How'd you start working with Unity?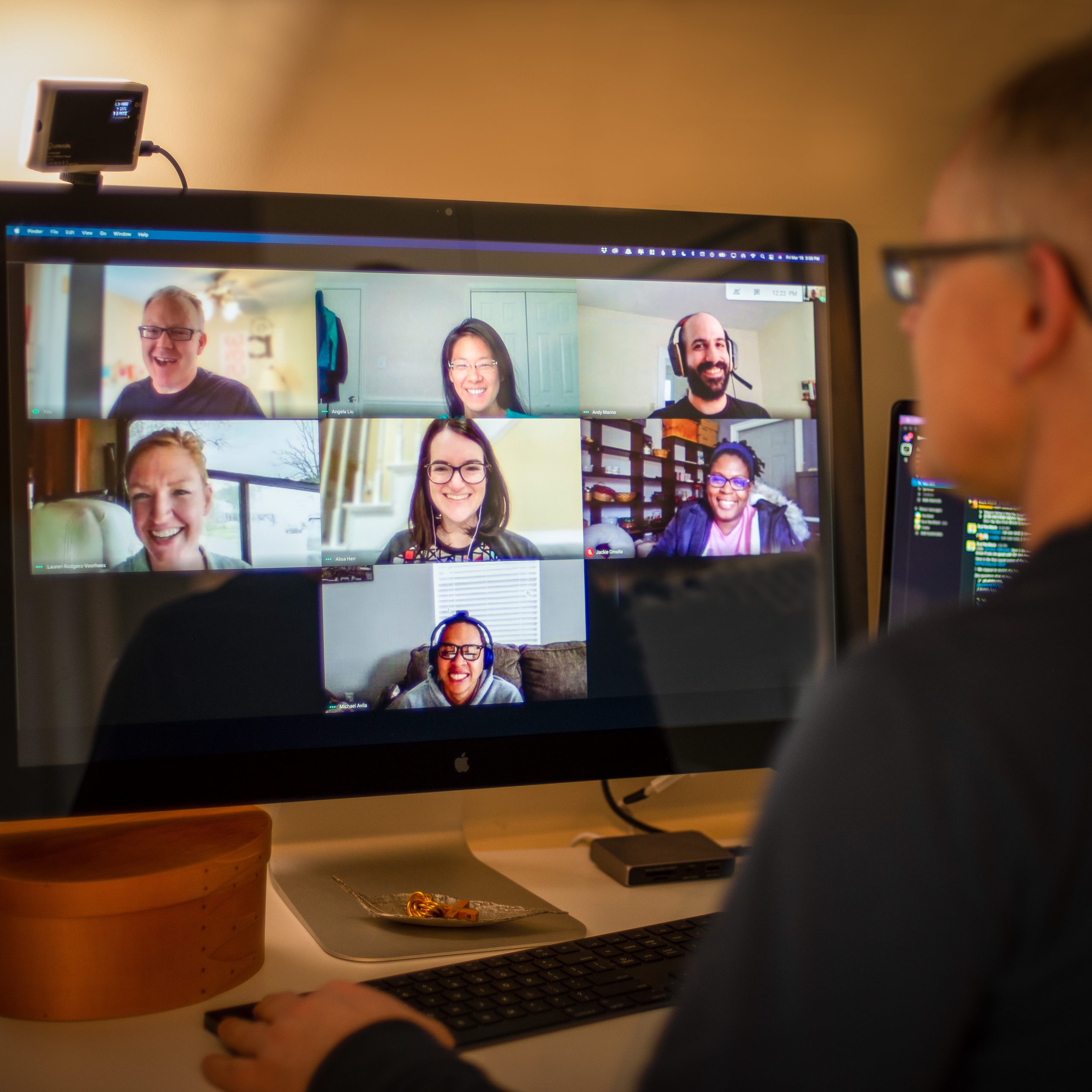 Lauren: I met Alisa Herr almost a year before we started working together.  We met at a networking event for small businesses in Durham. 
And, at the right moment, we sat down and looked at what was taking time and attention away from client projects and priorities that didn't need the expertise of design and development that she, Bud, and Andy needed to focus on.  
Unity
: You had a pretty interesting working setup while working with Unity. 
Lauren: Ha! 
Toward the end of 2020, my family became Covid Nomads and traveled to 26 states while living and working in a 40 ft motor home with our two kiddos and dog.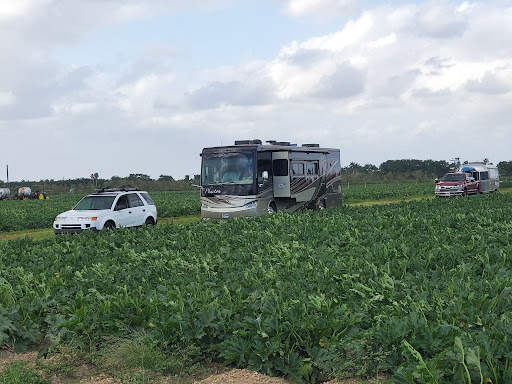 It was an amazing adventure including stopping at truck stops when we both had conference calls! 
And yes, I drove the heck out of that puppy!
Unity
: Anything else you'd like to share?
Lauren: Sometimes it is difficult as a business owner to acknowledge that you need help. 
It can feel disappointing or unnecessary. 
However, you and your team have goals and objectives that may need an extra partner or a different perspective, and that can be incredibly powerful. 
---
For people and businesses that are looking for additional help with their business we highly recommend Vorola Services.
Lauren's "get sh*t done" mindset not only helps provide you with more time. It also provides you with the peace-of-mind needed to fully focus on the task at hand.
From client communication to project management, we know Lauren can get the work you need done, allowing you to work on the other parts of your business.