Read time: 10 minutes
---
When CEO and Founder Alisa Herr started Unity Web Agency (then Unity Digital Agency) back in 2016, we didn't just offer accessible web development and design.
We also offered digital marketing services.
Newsletters. SEO optimization. Branding. Messaging. Blogs.
You name it, we did it. 
We wanted to not only help people create a beautiful website, but also allow their beautiful website to be found online. 
But there was a slight issue with the direction we took.
We weren't really marketers. 
Yes, we did have experience in marketing, but our forte was accessible web development and design. In fact, we eventually had more clients coming to us for that instead of our marketing services. 
So when we decided to rebrand as Unity Web Agency and focus solely on accessible web development and design, we knew we put the right "stake" into the ground. 
But although we strategically decided to step away from marketing communications and strategy development services, we still knew how important strong messaging, branding, and strategy were to a successful website.  
Without a strong marketing strategy, your website can be easily "drowned out" by other competing websites. 
We knew we had to work with a business that had a deep understanding of marketing and how to adapt its principles to a specific client, and it's why we're so happy to showcase our next Partner Spotlight participant:
Noel & Co. is a Certified B Corporation marketing and strategy consultancy that helps mission-driven businesses working to scale their positive impact achieve sustainable growth by developing a grounded marketing strategy that allows businesses to "cut through the clutter" and connect with their ideal customers.
Our Communications Manager, Michael Avila, took the time to chat with CEO Christina Marie Noel and Marketing Strategist Kayleigh Poss to learn more about Noel & Co., its mission, and their individual stories behind founding and joining the business.
---
Unity:
How did you get into marketing? What made you feel like this was the path for you?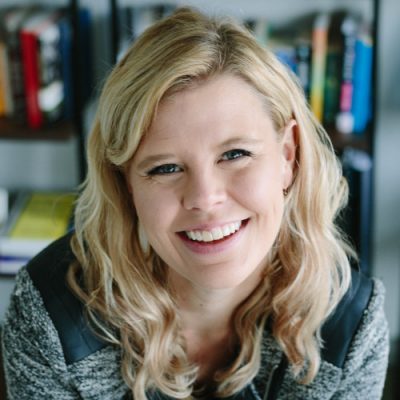 Christina: I've always been a combination of a "left-brain" and "right-brain" thinker. 
In college, I double majored in Economics and Music Performance.  
I was obsessed with how the world works when we're constantly operating with limited time and resources as a society while also being deeply passionate about creativity and collaboration. 
A career in marketing lets me work at the intersection of business strategy and creativity, which allows me to leverage my greatest strengths. Plus, it's extremely rewarding to use marketing as a vehicle to help other mission-driven companies grow, thrive, and create amazing, purpose-driven jobs.  
Unity:
What was your motivation for starting Noel & Co.? What were your goals when you first started, and how have they changed? 
Christina: After spending 8+ years working in social entrepreneurship at many different organizations — both for-profit and nonprofit — I knew that I ultimately wanted to build a social enterprise of my own. 
There are really two reasons Noel & Co. has become what it is today:
I wanted to build a company that would allow me to build a mission-driven career and a life that was truly sustainable for me.
Burnout is pervasive throughout the social enterprise field and I knew that by becoming my own boss, I could do impactful work on my own terms. That has since evolved into a passion for building a company that's going to create great, purpose-driven jobs for our employees. 
Plus, I'm thrilled to be the founder of a Certified B Corporation, which is a movement of leaders committed to using business as a force for good. I'm deeply passionate about this, as I believe our world's future depends on us changing the way "business is done." 
2. In my mind, the greatest impact I could create was to build a company focused on supporting mission-driven companies in doing truly effective market research. 
At the end of the day, if an organization can't "cut through the clutter" with its marketing strategy, then it's impossible for them to grow and truly scale its impact. 
There are so many organizations that get to a point where they cannot "see the forest from the trees." They need strategic support in understanding how they can best communicate their value to better connect with their ideal customers and drive sustainable, impactful growth. 
Over time, we have developed an expertise in helping organizations develop a "go-to-market" strategy if they want to: 
Enter new markets or launch new products or services.
We're also developing a new service that we're really excited about. It's focused on helping eCommerce companies optimize the impact of their email marketing strategy using a tool called Klaviyo. 
It's awesome, and we highly recommend the tool. 
Overall, it's a joy to do work that makes such a positive impact on the organizations we work with.
Unity
: Kayleigh, what's your background in marketing? How did you get started? 
(Kayleigh currently serves as Noel & Co.'s Marketing Strategist and Operations Manager)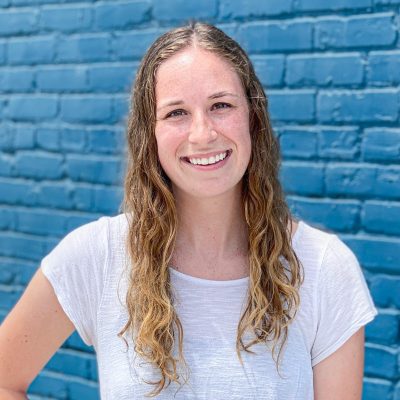 Kayleigh: My initial interest in marketing started because of my business teacher during my sophomore year of high school. I signed up for the business class as an extracurricular, mostly because I wasn't very artistically talented. 
I knew art, band, and choir wasn't in my future. 😅 
In the class, we were able to ideate, create, and sell a product of our choice to the school body. I was voted the Vice President of the "business" and took on the role of marketing. 
This role set me on the trajectory of going to college for business, and I had many more incredible opportunities to learn about marketing. 
Out of college, my first full-time role was as a marketing manager at a startup company of just me and two other guys. I created an entire marketing department from top-to-bottom and shaped much of its marketing strategy! 
It was a great experience, and it all but confirmed marketing is where I needed to be.
Unity
: How did you meet Christina? What made you want to work with her? 
Kayleigh: I met Christina during that first role out of college. 
Since I was tasked with putting together a marketing department for a company with no previous "real-world" marketing experience, I knew I needed a little help. 
Our office was part of Raleigh Founded (formally HQ Raleigh) and Christina was offering "Marketing Office Hours" to those in the community. 
It was a great opportunity to learn more about marketing and lean into her experience.
When I first met with Christina, I was immediately impressed by this super bubbly and wicked smart marketing expert. Her insight and energetic approach to the field was invigorating, and I loved hearing her perspective on marketing.

Only a few days later, Christina informed the Raleigh Founded community that she was looking to hire someone part-time. 
Although I had only chatted with her a few times, I immediately knew I wanted to work for her and learn from her. 
I worked with Christina part-time on evenings and weekends for almost a year and a half while holding other full-time positions. Working for her — and the work itself — was invigorating to me, and it made it easier to put in those long hours.  
That eventually transformed into a full-time opportunity with Noel & Co., and it was too good of an opportunity to pass up. 
Unity
: When did you decide you wanted Noel & Co. to become a B Corp? How is the business serving the B Corp mission of "people over profit?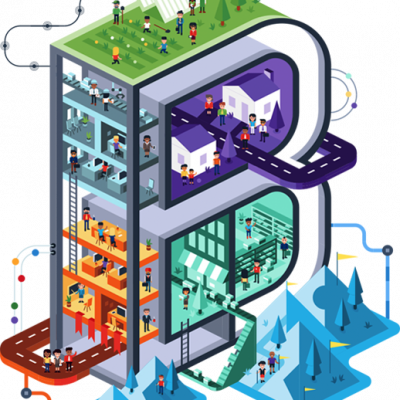 Christina: I've been deeply involved with the B Corporation since I was an intern back in 2013, in between the first and second year of pursuing my MBA at the University of Georgia. 
It was an amazing opportunity to see how business can and should be used as a force for good and learn how the global B Corp movement is redefining success in business. 
During that summer,  I was hired to audit 10 different mission-driven companies. As part of the B Corp Certification process, a certain percentage of the companies certified across the US every year receive an audit to confirm the accuracy of their assessment. 
One major highlight was getting the opportunity to consult on Ben & Jerry's B Corp Recertification and review their social and environmental impact. We spent a day doing a behind-the-scenes tour of their ice cream factory, which was essentially like experiencing a real-life version of Willy Wonka, (minus the Oompa Loompas). 
We ate ice cream fresh off the line and got to learn about how they make their unique flavors — from adding in Greyston Bakery brownies to pulling from trash cans full of chocolate chunks and nuts. 
This one company made an inspiring positive impact on its community: 
It created amazing jobs 

Brought tourism to Burlington, Vermont 

Sourced its ingredients either locally or ethically

Served as a leader in minimizing the environmental impact of their operations. 
That experience and my entire summer working with B Lab made me a strong believer in this type of work and I've been actively involved in the B Corp movement since then. 
I knew I wanted to dedicate my career to helping mission-driven businesses thrive, so when it came time to start my own company, I knew, without question, that it would be a Certified B Corporation. 
A key part of being a Certified B Corp is ensuring that your company maximizes stakeholder value and is committed to the highest level of social and environmental performance, public accountability, and transparency in regards to the ways you make a positive impact. 
At Noel & Co., we do that in a few ways:
We pledge to pay it forward by donating at least 5% of yearly profits to one or more local 501(c)3 nonprofits. 

While our consultancy focuses on growing social enterprises that have found product/market fit, we want to offer strategic support to create the next generation of thriving, mission-driven founders. To do this, we developed the Figure Your Sh*t Out (FYSO) Accelerator program, the first accelerator program for mission-driven founders that focuses on creating a safe space to test their big ideas, hone their business models, and figure their sh*t out, in community. 
We develop free resources to help mission-driven founders thrive, including a 100-page digital founders guide and a "Go-to-Market" roadmap that walks organizations through how to create a go-to-market strategy if they aren't currently in the place to invest in strategic support. 
Unity
: Anything else you'd like to share?
Christina: I love the work y'all do and being partners with you! It's been a lot of fun. ❤️ 
Kayleigh: Not to sound cheesy but I'm so thankful for Noel & Co. and, specifically, Christina.
I just turned 24 a couple of months ago and I'm already so much further and happier in my career than I would have ever imagined at this age. 
Christina has given me an opportunity to find what I am passionate about in a career. 
She took a chance on me and I will forever be grateful for that.
Interested in getting your brand message and industry positioning aligned?
Looking to revamp your marketing with a strategy that's backed by grounded research?
We've entrusted Noel & Co. with numerous clients, and each one has come back happier and confident in their business's mission, vision, and goals.
Learn more about Christina and Kayleigh and see how they can help your business "cut through the clutter."