Read Time: 14 minutes
---
One of the key ingredients to becoming a successful business is having a website. 
In a time where almost everything can be found online, not having a website is a surefire way to lose customers and stunt business growth. 
Now, for a lot of business owners, one of the biggest barriers to creating a website is themselves. 
Fear, doubt, frustration, and a general lack of knowledge around creating a website are big reasons why people decide to not move forward with a site.
One reason for these feelings and anxiety around it is because of the mystique around how to begin. Many people view website development and design as this massive undertaking that requires thousands of hours and dollars. 
While that is definitely true, and many big businesses have invested exactly that, it isn't the only way to create a website.
In fact, many notable website platforms like Squarespace, Wix, and Weebly offer easy-to-use WYSIWYG (What You See is What You Get) platforms and templates that make website creation a breeze for people who want to create a website but don't have the skills and knowledge. 
The best thing about these platforms is that not only do they have options to create a basic, beautiful-looking website, but they also provide options to scale upwards whenever your business starts to flourish. 
Wix offers options for custom coding.
Squarespace now allows you to house your own email list, as well as organize your online store.
WordPress provides full customization of most templates you use, from the hero image to the footer. 
And although Unity Web Agency is a bit biased when it comes to the type of website platform we prefer (we are a WordPress developer after all), it doesn't mean WordPress is the best fit for everyone.
It all depends on your needs in the present and how you plan to scale in the future.
So, what website platform is best for you?
Disclaimer: since we are a WordPress developer, we've decided to exclude WordPress from this article to avoid bias. To learn more about WordPress and our thoughts on it, feel free to read this piece — Why You Should Opt For WordPress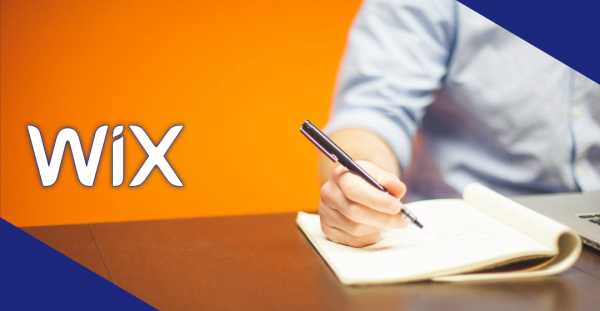 An Israeli-based company founded in 2006, Wix has been in the web development game for a while. One of the leading reasons why so many people come to Wix is because of its website offerings:
You can create custom sites for free or at a very affordable price.
The most expensive package — VIP — comes in at an incredibly low rate of $39 per month, which comes to $468 per year. But for most people looking to invest in a site, Wix actually recommends its Pro package, which comes in at a cheaper $23 per month and a yearly rate of $276, which is nearly half the cost of the VIP package.
(It also helps to have movie stars Gal Gabot and Jason Statham in a commercial backing the product.)
But arguably the biggest reason why people choose Wix is because of its ease of access.
Its free deal allows people to quickly create a site of their own. And with affordable pricing options, it's also easy to scale upwards. 
Alongside that, Wix is just really easy to use. 
Wix is known for its easy drag-and-drop, WYSIWIG (What You See Is What You Get) approach to web design and development. The variety of templates available are excellent and allow people to fully customize their site in a way that's uniquely them. There's also a ton of applications you can implement into your site to add additional functionality, including a newsletter tool, live chat, calendars, and more. 
But there are definitely some cons. 
The most notable is that under its free option, you won't be able to use your own domain and your site will be littered with ads. For you to get rid of those ads, you'll need to invest in at least their Combo plan, which starts at $14 per month. 
You'll also have difficulty switching templates once you've selected one. Yes, you can edit that template, but switching to an entirely new template can be a frustrating and difficult experience.
Oh, and if you're looking to build a multi-page website, you'll also run into some issues. 
Wix sites have a page limit of 100 (not including blog posts), but you'll ideally want to keep it limited to two. As more pages are added, the editing tool starts to become slower and the editing experience becomes a lot more frustrating.
That leads us to our next question:
Is it accessible?
You knew we had to ask this question, right?
One of the worrying things about Wix is its commitment to "total design freedom" and empowering people to "not worry about code." 
Although that is fantastic for people with no disabilities, the same can't be said for those that do. 
When it comes to web accessibility, thinking about coding is essential to creating an accessible website. Many developers (like us) have web accessibility baked into our process, from the methods we use to the tools we rely on, and this consideration for code when it comes to web accessibility is why we're able to create fully accessible sites.
By telling people to "not worry about code," they're being empowered to not think about web accessibility, and that can be a problem. 
But not only is the usability of a Wix website a problem, but the accessibility within the editing program is one as well. Unfortunately, the drag and drop feature can be difficult to use for people who rely on keyboards. And as for screen readers and switch users, they're out of luck. 
Additionally, page load speeds have always been an issue for Wix, and Wix sites have struggled with proper formatting regarding phones and tablets. 
(Sheri Byrne-Haber, a disability advocate, has a great write-up about Wix's accessibility issues.)
With this said, Wix has made commitments to improving accessibility within its site. 
It does offer basic tools — such as alt-text, heading tags, accessible templates, and full keyboard functionality — which can make the website editing and overall web experience easier. Wix also offers templates with accessibility baked in and allows people to hire an accessibility partner to audit the site.
Additionally, Wix has done a better job of filling its blog with resources on how to make an accessible Wix site. These two posts in particular — Wix Editor: Checklist for Improving Your Site's Accessibility and Accessibility: Templates With Accessibility Features — are incredibly useful for both novice and seasoned Wix users.  
Is it a fit?
For those that are looking to create a one-page scroller or generally keep their site pretty "lean," Wix is a fantastic option to go with...provided you opt for the accessible templates offered.
The drag-and-drop feature is still great for those that aren't comfortable with coding and the amount of money (or lack thereof) you need to spend to get a site going is fantastic.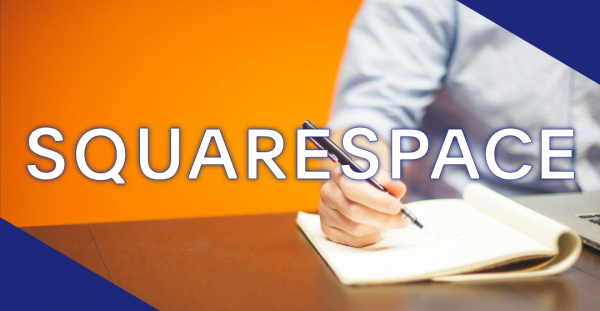 If you are a New York Knicks fan (and if so, congrats on a great 2020 - 2021 season), it's likely that you've heard about Squarespace.
FYI: the logo is all over their jerseys. 
Founded by Anthony Casalena in 2004, Squarespace has quickly become a household name for many people looking to create a beautiful, minimalist, and easy-to-create website. 
Like Wix, Squarespace is advertised as an easy-to-use website builder and has many of the same features Wix provides such as a drag-and-drop, WYSIWIG feature and hundreds of templates to choose from. 
Additionally, Squarespace is a relatively affordable option, with the cheapest option coming in at $12 per month or $144 per year. 
One of the big strengths of Squarespace is the templates and designs they provide.
They are beautiful, and it's easy to tell that the designers spent a significant amount of time working on them. Many novice users simply opt to stick with the design provided by the templates and change the text and photos, as well as add or remove certain pages. 
And if you're looking to write a blog, Squarespace is fantastic. 
The system offers a robust toolkit for blogging:
Feature-rich commenting

Multi-author functionality

Post scheduling

AMP support 
And that's just scratching the surface! 
Additionally, they have a fantastic support team that can get back to you instantly, as well as a lot of tools available in their resource center. 
But Squarespace does have its own set of problems. 
Like Wix, creating a larger website with a complex menu hierarchy can be challenging, as it only has one sub-navigation. Additionally, the website editor can be really difficult to use (more on that later) and can slow down the website editing process. 
Although Squarespace has affordable options, they're still more expensive than what you'd find on Wix, WordPress, and Drupal, all of which offer free versions of their website platforms. 
That all leads us to accessibility.
Is it accessible?
This is where Squarespace catches a lot of "heat."
Squarespace places a strong emphasis on minimalism, which is evident by how it has formatted its homepage. The issue with that is this "minimalist" approach is also transferred to its editor tool. 
Frankly put — the tool is a lot harder to use than what you'd get from other platforms such as Wix, Weebly, WordPress, and more. 
The big issue with the tool is the number of clicks you need to do to perform certain actions. From simple editing to manually saving every time you make a change (yes, there isn't an autosave), it can become tedious and even frustrating. 
Now imagine how frustrating that experience can be if you rely on clickers, screen readers, pointers, and more. 
Additionally, we noticed these issues as well:
Templates provided by Squarespace struggle with fully utilizing the tab button without additional plugins 

Most templates lack the ability to convert text-to-speech

A plethora of older templates that don't adhere to WCAG 2.1
To their credit, Squarespace does have resources available to help make your website more accessible, but the advice is pretty standard implementations. Squarespace's 7.1 updates have addressed some of the accessibility issues people were experiencing, including proper formatting and hierarchy regarding text. 
To add to this, Squarespace does have a statement about web accessibility and how it will continue to grow within the site:
"Yes. Squarespace takes accessibility seriously. We are always looking to improve and will never be done. We're committed to making our services more accessible to users of all abilities. We are currently in the process of reviewing our services to improve user experience further, and seeking to make it easier for our customers to make their sites as accessible as possible."
Although the site is a bit difficult to use from an accessibility standpoint, the company has made it clear that they are continually looking for ways to improve. 
This is shown through the statement, its growing list of accessibility resources, and its most recent update. 
Is it a fit?
If you prefer a simplistic-looking site, Squarespace is the platform for you. The site is home to hundreds of beautiful templates that can set you up with a professional-looking site in no time. 
Additionally, it's a great place to start a blog, as it comes with a robust blogging toolkit that can help make content creation, distribution, and discovery easier.
Just make sure to opt for one of the 7.1 templates and download one of the web accessibility plugins they have available. This will greatly aid your editing process when it comes to accessibility, especially since the editing process can be a little more difficult and tedious when compared to other platforms.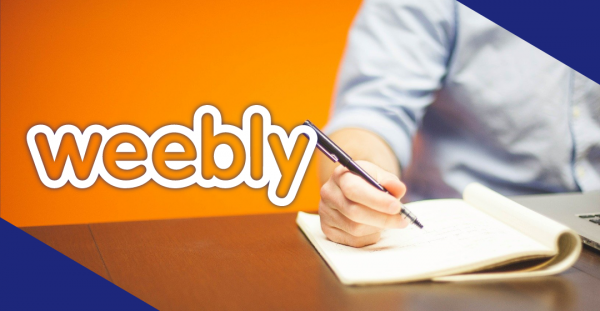 Founded in 2006 by David Rusenko, Chris Faini, and Dan Veltri, Weebly is one of the largest site builders on the internet and is home to over 50 million websites. 
Like Wix, Weebly does come with free and paid options. Their most expensive package — Performance — comes in at $26 per month or $312 per year, which is cheaper than both Squarespace and Wix. 
(If you do opt for a free Weebly plan, your site will come with a Weebly ad at the footer of your site.) 
But what Weebly is most known for these days is being a great hub for eCommerce sites. The site builder does a fantastic job with housing massive websites with ease, and it's a great place for people who are looking to build an online store.
Additionally, Weebly is always interested in improving their platform and continues to release consistent updates with fixes and patches.
As for the site building itself, Weebly does offer options. 
The site builder stays true to its advertising as an "easy-to-use" site creator, with many of the "drag-and-drop" options available. Also, any themes you use can easily adapt to mobile devices, so you won't have to worry about what channel your visitors and customers visit you on. 
And like the other platforms, you'll have options to add your own code to the site if you feel comfortable doing so.
But, like all platforms, Weebly does have some issues. 
Unlike Wix, you aren't able to easily move around design elements like you would on Wix. Although this isn't a universal con, as some people need that limitation to help guide them, it is worth mentioning for those that prefer complete freedom. 
Oh, and if you're a blogger, it is worth noting that the content management system can be difficult to use. You can't add custom content types unless it's an individual page, so you'll need a personal system to keep it all sorted and accessible. Although you can alter the hierarchy, the aforementioned issue may give some users a headache.
You can work around this, but it isn't as easy to use when compared to Squarespace or Wix. 
Is it accessible?
Unfortunately, this is where Weebly falls short.
Very short. 
There are a variety of tools that Weebly is missing to help establish an accessible site. 
First and foremost, Weebly doesn't offer accessible templates like Wix or Squarespace. Although some criticism can be given to the latter two because of that, it's still good that they have something available. 
For Weebly, this is not the case. 
Additionally, for you to add any accessibility features, you need to have some familiarity with HTML and WCAG 2.1, as Weebly does not offer easy-to-implement accessibility tools.
From alt-text to proper heading structure, it is currently not possible for people using Weebly to add them in via its editing tool. 
Although we believe it's important to familiarize yourselves with the WCAG 2.1, especially if you are within scope of the ADA, this is definitely a bothersome issue for individuals who aren't experienced web developers to begin with. 
Like Wix and Squarespace, Weebly Support does offer a page on web accessibility, but the page is pretty basic and doesn't offer much value. 
You're likely to find more information on web accessibility on their forums or from a blogger, which is concerning. 
Is it a fit?
Despite Weebly's incredibly easy-to-use site building tool and affordable entry point, we can't look away at the limited accessibility features. 
Even if you are someone that's looking to start a small online store, we recommend you look at Wix, Squarespace, or even WordPress and its WooCommerce plugin. 
Your customers (and your future self) will thank you.
What Should I Pick?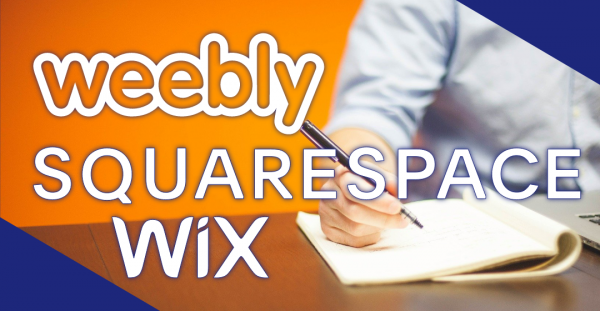 Of the three listed, we recommend going with either Wix or Squarespace. 
Although either platform doesn't have all the accessibility features we want to see from a site-building platform, they do offer options and resources to make your website more accessible.  
Wix is continually fleshing out their resource page regarding web accessibility, while Squarespace is beginning to expand its own accessibility resource page. 
Additionally, both options do offer WCAG 2.1 approved templates, which is a lot better than what other platforms have. 
Are they perfect? Not at all.
For Wix, its editing tool will be hard to use for people who rely on keyboard navigation, and Wix is currently not compatible with screen readers and switch users.

As for Squarespace, the editing tool can be a pain to use, and it'll likely take a lot longer to create a beautiful site because of tedious actions like manual saving.
But if you must go with a WYSIWYG website platform, either of these two are fine options.