Read time: 7 minutes
---
At Unity, we believe that it "takes a village" to do anything properly. 
Whether you're looking to scale a business or raise a child, surrounding yourself with a strong community is one of the best ways we've found to see meaningful progress and sustainable impact. 
It's why we've taken the time to surround ourselves with people and organizations that not only align with our mission, but also understand who we are as people.
What we value. 
What we cherish. 
What we hope to see in the future. 
In fact, Unity was built around the idea of strong partnerships that push the world forward, and we've been fortunate to have worked with so many great partners. 
It was also time (some of us say overdue), that we celebrated these partners. 
Not only because of the work they do with us, but because of the work they do to push our society forward and empower people. 
It's why we're proud to unveil our new series — Partner Spotlights. 
Every few months, we'll showcase one of our partners and share why these people are so gosh darn great at what they do. 
And we're proud to kick off this series with our dear friends at Ablr.
Our Digital Content Specialist, Michael Avila, took the time to chat with John Samuel (CEO of Ablr) and Ronak Patel (Director of Operations & Partnerships at Ablr) to not only understand why Ablr partnered with Unity, but also learn more about the "why" behind their mission: 
Eliminate the barriers that have excluded people with disabilities from many aspects of life and promote inclusion for all people.
(Note: at the time of writing, Patel was employed by Ablr. He is no longer part of the Ablr team.)
Why'd you start Ablr? What was the industry missing that you were hoping to fill?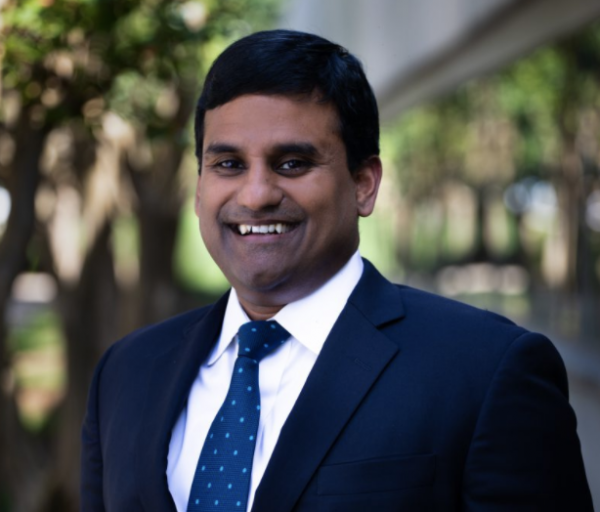 John: There were a couple of gaps that we identified. 
Gaps that needed to be filled. 
Our overall mission is to remove the barriers that have kept people with disabilities out of all aspects of life. When we think about our daily life — whether it be education, employment, entertainment, or eCommerce — we need to address the digital accessibility challenges that exist for people who are using assistive technology. 
As someone who is blind myself, I understood these challenges firsthand. 
We also noticed that there were a lot of accessibility firms and software solutions out there, but there wasn't anyone who was actually focusing on the people. 
To a lot of folks, accessibility was just about a line of code. 
But we understood that it was about actual people.
We wanted the people who are directly impacted by these digital accessibility issues to be the accessibility analyst.
------
Ronak, why'd you start working with Ablr? What was it about its mission that attracted you to the organization?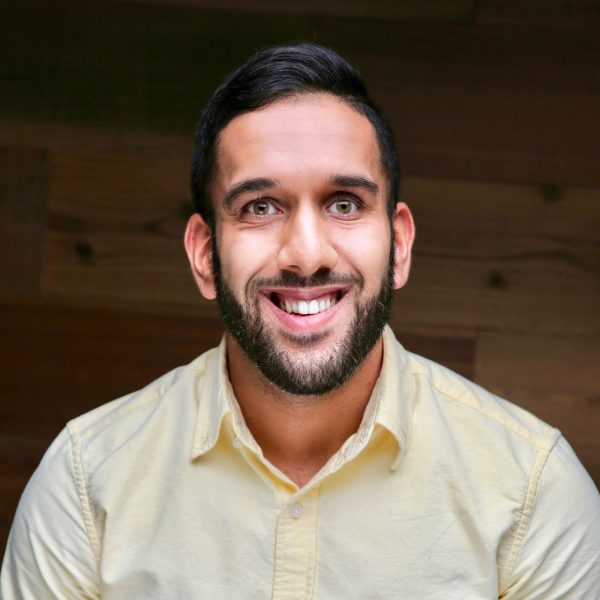 Ronak: What drew me to Ablr was two-fold: 
My instant connection with its Co-Founder and CEO, John Samuel 

The company's overarching mission to empower people with disabilities. 
I was looking for opportunities where I could marry my background in e-commerce strategy and operations with my personal passion for creating opportunities for people who are underserved and/or underrepresented. 
Being a person with a disability myself, John and Ablr's mission felt personal. 
When the opportunity presented itself, I decided to pursue it.
(Note: prior to his work with Ablr, Ronak served as Program Manager for Walmart eCommerce.) 
------
Why did you decide to make Unity Web Agency the first business in your "Ablr Ally" partnership program?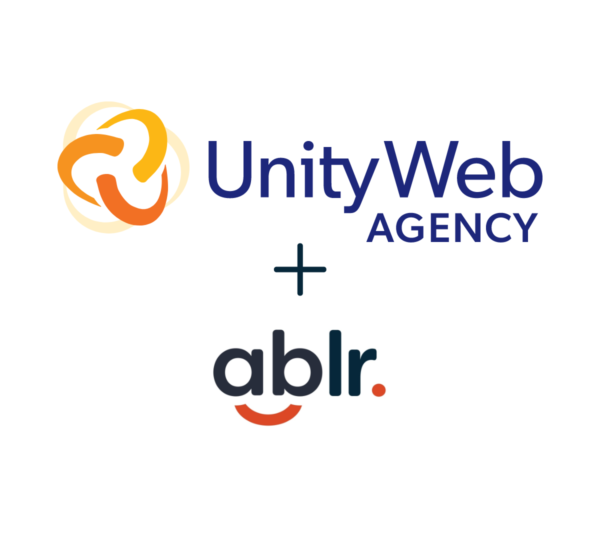 Ronak: We were honored to launch our Ally partnership program beginning with Alisa and her team at Unity Web Agency because our missions aligned seamlessly. 
Unity Web Agency represents everything that we look for in an ally partner: 
Authentic, mission-driven, and the desire to make the world a better place for everyone.
------
What are your thoughts on overlays that "automate" web accessibility and make it more "convenient?" 
Ronak: Although overlays provide a cost-effective and convenient, plug-and-play solution for website owners with little technological acumen required, they do present their own set of challenges. 
Overlays do nothing in terms of remediating the core website code violations, leaving issues exposed. Because overlay solutions lack manual testing and remediation, their automated scans only catch 20 - 30% of Web Content Accessibility Guideline (WCAG) issues.
From a UX standpoint, overlays override the user's existing assistive technology tools and need to be turned on by the user, which results in a poor experience. 
By using an overlay, you're asking users to learn and interact with a layered tool, rather than seamlessly interacting with the site experience that other users are privileged to.
------
When does it make sense to have an accessibility audit? Why is it so important for website owners to get their sites tested and remediated this way?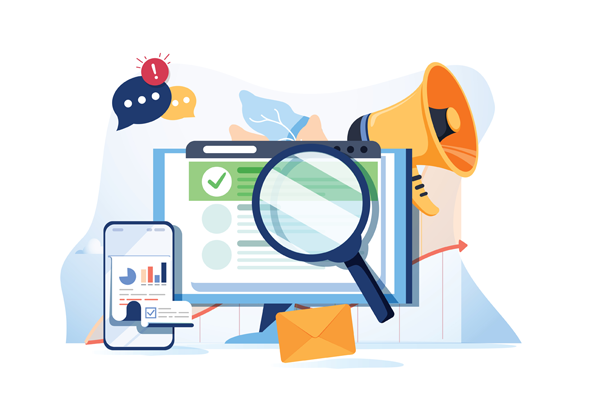 Ronak: Ideally, we would love to see people have accessibility built in at the foundation of their site and bring us in at the design and development stage to do an audit. Technically, there isn't a wrong time to do an audit. 
However, sometimes we hear folks say: 
"We are planning to do a new website build in a year or two, so we will do the audit then." 
If you think that way, you are going to be excluding millions of people (over that long of a timeframe). 
Eventually, these people are going to find another business that is providing an accessible experience and the same products and services that they do.  
And an important thing to know is that many people in the disability community are brand loyal, so... 
It's going to be much harder for you to win us over in two years!
------
What makes Ablr's technical audits special?
Ronak: What makes Ablr so unique is the fact that we not only ensure accessibility, but also usability. 
This is because we use certified digital accessibility analysts — many of whom have a disability themselves — and they provide their user experience feedback in our audits.
------
What changes have you seen from your client audits? Any success stories?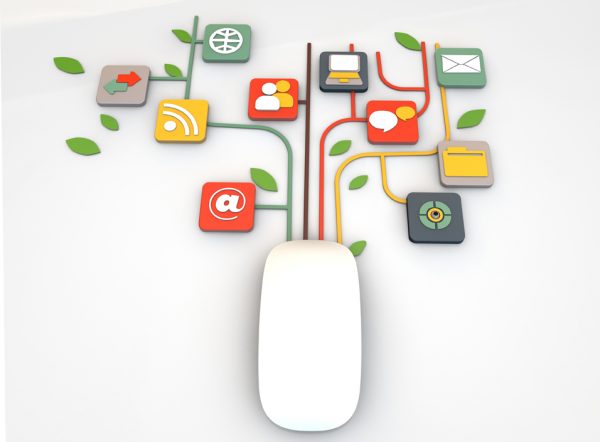 Ronak: Before, we used to see a lot of firms who were coming to us because of lawsuits or legal actions. 
However, we are now seeing more businesses being proactive and wanting to ensure that their digital content is accessible because it's the right thing to do. 
Also, as more companies are thinking about their Diversity, Equity, and Inclusion (DEI) strategies and how they can be more inclusive, accessibility is something that they can do immediately and make a positive impact.
------
Anything else you'd like to share?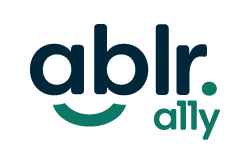 Partnerships are an essential part of our strategy and the key to removing the barriers that have kept people with disabilities out of work, education, and other aspects of life. 
We know we can't achieve this lofty goal alone, and that's why we started the Ally Partnership Program, where we're striving to form relationships with like-minded organizations like Unity Web Agency. 
To learn more about our business and the program, please visit us at ablr360.com.
If you'd like to hear more from the Ablr, they'll be holding their Global Accessibility Awareness Day (GAAD) Webinar on May 21, 2021, starting at 12 pm Eastern Time.
You'll hear from business leaders across multiple industries discuss why accessibility matters and how it can impact your organization.
The webinar has an impressive list of panelists as well, with leaders coming from Walmart, CVS Health, Pope Tech, and of course — Unity Web Agency CEO Alisa Herr.
Oh, and the event is completely free!
To register, just click the registration button below and secure your spot in what'll be an amazing event!
Our friends at Ablr are just part of our "village" of impact-driven businesses that we love working with.
Keep an eye out on our blog to see who we highlight next!
And if you'd like these interviews (and future blog posts) sent to your inbox every week, sign-up for our Accessibility Insights Newsletter! 
We make sure you're the first to know when our weekly blog post comes out and we send monthly newsletters updating you on all things Unity and a helpful accessibility tip you can implement to your site.
We hope you can join our growing community.
We'd love to have you. ❤️