Read time: 8 minutes
---
With COVID-19 forcing many of us to work from home, we've had an increasing dependence on quality video conferencing platforms. 
Platforms such as Zoom, Skype, and Google Chats have all seen a significant uptick in usage during this time period, with each of them providing users with some great perks...and some bothersome faults.  
Although we've all had an opportunity to utilize one or all of these tools, we haven't really asked ourselves this question:

Which of these programs is accessible? 
It's a question not thought of by too many people leading up to the pandemic, as there were multiple ways to connect with someone. 
Meet up for coffee.
Go for a quick drive. 
Eat at your favorite restaurant.
But with COVID-19 limiting and even eliminating these options, more people have had to opt for video conferencing services, including people with disabilities. Although having access to connect to others digitally is great, it does present some new issues, including which platforms are the best and more importantly…
Which video conferencing tools are most accessible? 
It's an issue that these platforms haven't had to think about as extensively prior to the pandemic, but with millions of people now leaning on these platforms, it's an issue that's quickly come to light. 
Although we haven't used all the platforms currently available, our team has had the opportunity to utilize some of the more well-known platforms currently available. 
We're going to take the time to explain each platform, the benefits it provides, and the shortcomings it has with regard to accessibility.
Let's get started.
Zoom
Arguably the biggest and most well-known video conferencing platform, Zoom offers an incredible amount of offerings for its users. 
The platform comes with three plans — Pro, Business, and Zoom United Business — that provide people with all of these features:
Screen sharing from desktops, tablets, or mobile devices

Whiteboarding

HD video and voice

Unlimited number of meetings per month

Secure Socket Layer (SSL) encryption

Chat and messaging (private and group)

Scheduling with Chrome extensions

Meeting record option

Ability to join a meeting by telephone

Instant or scheduled meetings

Online support

Breakout rooms
It also includes a free plan, but it is extremely limited when compared to the paid plans. Users are only able to hold calls for 40 minutes unless it's a one-on-one meeting, can only record to your local device, and do not have access to expanded user management and admin controls. 
So you wouldn't be able to poll visitors, schedule webinars, hold registration periods, and co-host meetings (to name just a few). 
Fortunately for Zoom users, their web accessibility features are completely free. 
Zoom offers a number of different features that allow any user, regardless of disability, to utilize the platform as they see fit. 
There is keyboard navigation, screen reader support, third-party captioning, video rearrangement, and two cool features called multi-spotlight and multi-pinning, that allow the host to "spotlight" an interpreter so everyone can see the person and pin multiple videos for your custom view.
Zoom has recently rolled out an automatic transcripts feature, which is an exciting addition to the platform. But since Zoom is from an American provider, the translated subtitles aren't always great for any language that isn't English. 
Overall, Zoom does a wonderful job updating these accessibility features and staying transparent, as they have multiple documents for macOS, Windows, iOS, and Android showcasing at what WCAG level (A, AA, and AAA) each feature is rated at. 
Although you'll have to invest in a paid plan to utilize all of Zoom's features, it is the premier tool for people who want to video chat.
Google Meet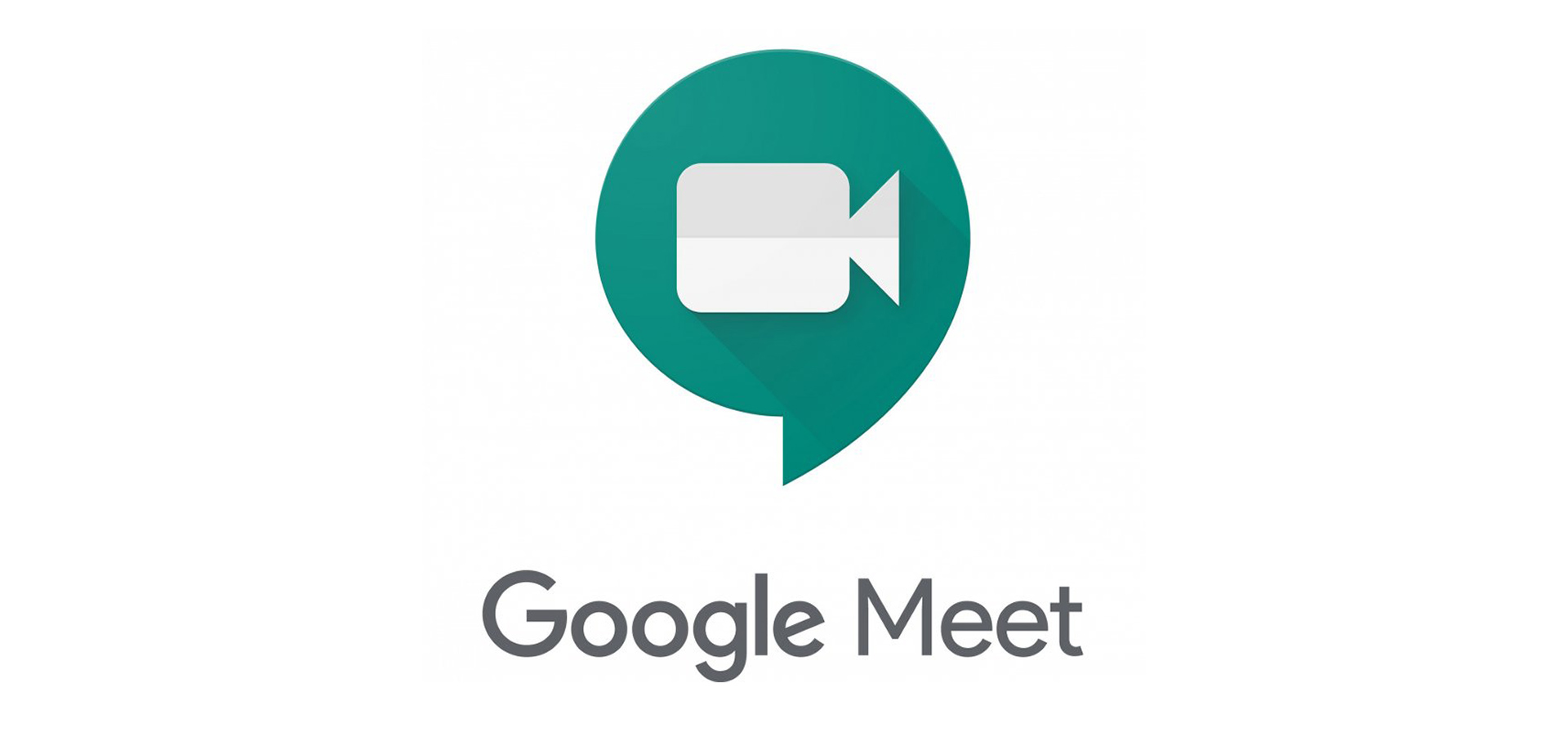 Another popular video conferencing option, especially for those who utilize Google's full suite of tools, is Google Meet. 
Up until recently, any Google Meet host needed to at least have a paid Google Workspace (then called G Suite) account to utilize the platform via Google Hangouts, but Google changed that in 2020. 
Now, users are free to utilize Google Meet for free, regardless of if they have a paid Google Workspace account or not. 
The free version offers a lot to people as well, as users can hold calls with up to 100 people and can do so for one hour. It's also pretty simple to use, as Chrome users can simply open a new tab or open their browser, click on the various Google tools options, select Meet, and start a call. 
It also offers the typical features you'd find on conferencing platforms:
Changing the background

Mute participants

Share text, documents, and more in the chat area. 
And if you are a paying Google Workspace Subscriber, you do get access to features like meeting recordings, live streaming for up to 100,000 viewers, and the call limit is increased from 100 people to 250 people. 
What makes Google Meet accessible is just how easy it is to use. As mentioned, it's really simple to load up a Meet call and it's very easy to share it with your friends. Alongside that, Google Meet is compatible with screen readers and keyboard-only users, and it comes with keyboard shortcuts that make navigation and system inputs easier. 
You'll also be able to generate captions, but this is only available in English and during a live meeting, not during recording. 
Oh, and if you use Google Meet using Chrome, you'll also have access to all of Chrome's accessibility features as well, which significantly boosts the level of accessibility that comes with a video call. 
One thing to note is that if you use a laptop with lower processing speeds, like a Macbook Air (pre-M1 silicone chip), and Google Chrome as your browser, this can lead to your laptop working hard. I've had multiple instances where my Macbook's fans were blowing significantly in order to handle the workload.
Much of that is due to the demands that come from using Google Chrome as your browser (it chews up a lot of RAAM). Although there are some people who don't mind this, we wanted to mention this for those that want a quieter video conferencing experience. 
But overall, Google Meet is a fantastic option for people looking to quickly start a video call that anyone can join, and it's definitely our go-to option for most meetings, both planned and impromptu.
Microsoft Teams
As Microsoft's replacement for Skype for Business, Microsoft Teams has grown in popularity over the last few years, especially for people and businesses that relied on the former Skype product. 
Like all the previous platforms, Microsoft Teams offers three paid options and one free option, with varying capabilities based on the plan you opt-in. Paid users can have up to 10,000(!) participants on one call and host a call for up to 24 hours. People are also able to record meetings, as well as have access to administration and support. 
There's still a lot you can do with the free version as well, as you can have up to 100 participants in a call and do so for one hour, which is much better than what Zoom offers in its free package and this is on-par with what Google Meet currently offers. 
As for accessibility, Microsoft Teams offers a lot.
Users are able to enable closed captioning, blur backgrounds, use different background images, and pin meeting participant's videos, which is particularly useful if a translator is required. The platform is also accessible for screen readers and keyboard users, ensuring that proper navigation is available for anyone. 
Alongside that, Microsoft Teams is also working on an audio suppression feature that can limit background noise, which can lead to a smoother audio experience! 
But with that said, Microsoft Teams does fall short in one area — its captions. 
Closed captioning is currently available in English only, and your own captions cannot be provided via a third-party provider. So for individuals that don't speak English or for presentations that utilize jargon and hard-to-pronounce words, users are out of luck.
Which Is The Best?
Of all the options we listed, we believe Zoom is the most accessible video platform out there. 
Shocking, right?
Although Zoom does fall short with its free version when compared to Google Meet and Microsoft Teams (40 min calls vs. one-hour calls), what it succeeds in is the number of accessibility features that users have available. And if you do decide to opt-in for a paid version of the platform, these accessibility features become even more useful.
Plus, Zoom does a wonderful job regarding transparency behind its accessibility features, as it provides Voluntary Product Accessibility Template (VPAT) documents detailing its accessibility score for each operating system that the platform is available on. 
One thing that is frustrating with Zoom is its lack of subtitles for any language other than English, but that's also an issue that Google Meet and Microsoft Teams deal with. 
With all that said, it is worth mentioning that all of these platforms are accessible. 
So regardless of which platform you choose, you'll get some great accessibility features, and Zoom, Google Meet, and Microsoft Teams have done a great job implementing these features while continuing to add new ones. 
Each platform has shown its growing commitment to a fully accessible video conferencing platform, and you won't go wrong with either option! 
---
Did we miss something with our evaluation? Is there another platform that you'd like for us to check out and review? 
Feel free to reach out to us at marketing@unitywebagency.com and let us know! We'd love to talk about all things web accessibility, and we'd love to hear from you!