Read time: 4 minutes
---
While all of us are navigating challenging times, we believe it is still important to find opportunities to celebrate when we can.
Given this, we are excited to share some big news:
We changed our name to Unity Web Agency to reflect our mission to make the internet radically inclusive, one website at a time.
We launched our new website to showcase our new brand and expertise in designing custom WordPress websites for mission-driven businesses.
We're thrilled to share our new "pay it forward" product offering called Simple Websites that we created for qualifying nonprofits and socially-responsible businesses.
Why Unity Web Agency?
Over the last two and a half years, we've worked diligently to build online brand experiences that capture and amplify our customers' missions. Through this work, we've been honored to tackle some amazing projects, including branding, web design, email marketing, and strategic support to many of our customers. What we ultimately realized is that we are at our best when we are working to create accessible websites, as well as providing ongoing sustainable and secure hosting.
As strategic thinkers, we've come to appreciate the power of a name in how you position your company. With our original positioning as a digital agency, we learned that the term "digital agency" can mean many things to different people, including SEO, marketing, social media, as well as the work that we do best — website design and hosting.
In order to continue growing our impact and to best serve our customers, we decided that it was time to gain clarity about what we want to be known for. Through an extensive internal branding project, we came to the conclusion that repositioning ourselves as a web agency was the right choice.
Unity Web Agency's fearless leader, Alisa Herr, is one of the world's top WordPress developers. She started the agency because she wanted to create a company that makes a positive impact on the world. As a team, we feel strongly that the most important way we can make an impact is by creating inclusive, accessible websites and building awareness around the need for accessible design in tech.
Nearly 1 in 5 people in the US have a disability. Making your web presence accessible to all people is not only the right thing to do, it's also vital to your organization's success. Imagine if your business was suddenly able to expand your customer-base by 25%! Additionally, if your organization receives federal funding or assistance, your website is legally required to be accessible.
Our new product: Simple Websites
Traditionally, designing accessible websites has involved making a major investment of both time and money. While Unity Web Agency primarily works with customers that have complex, multi-layered website redesign projects that involve custom designs (like the new website we created for RTP.org), we love working with smaller nonprofits and mission-driven organizations.
But for us to be able to run our business sustainably, we had to adjust our pricing such that many of these smaller organizations were no longer able to afford us.
That's why we created Simple.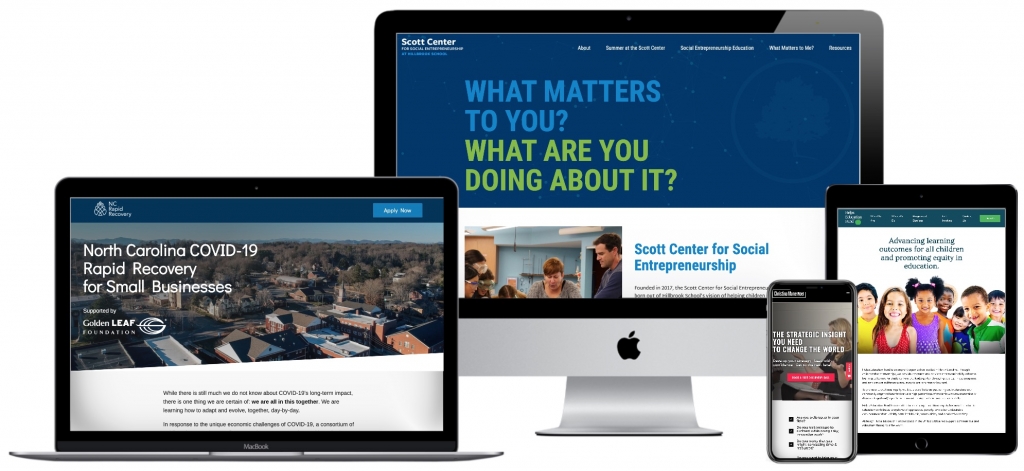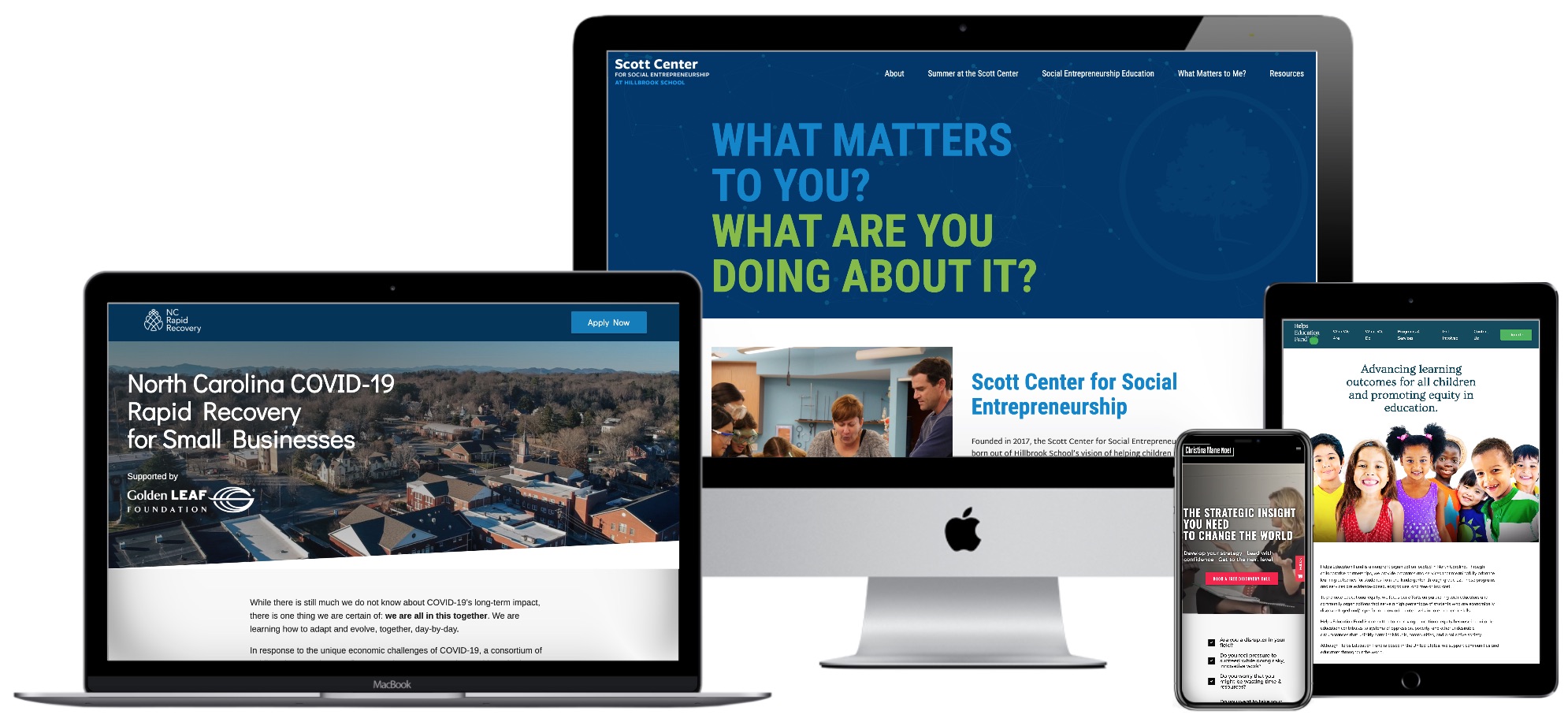 Simple is built on the quality foundation we use for even our most custom websites, but packaged specifically to make websites for those with limited budgets and a need for a quick online presence. We've been developing Simple in beta for the past year, refining the process with a few select customers. Now, we are thrilled to be able to offer this affordable website product — and do so in a way that is sustainable for our business.
Most recently, we used Simple to quickly create NCRapidRecovery.org with our friends at the NC Rural Center and Thread Capital. This rapid recovery loan program funded by the Golden LEAF Foundation provides small businesses across North Carolina with critical short-term loan opportunities during the COVID-19 crisis.
Moving forward, we are excited to serve you under our new brand of Unity Web Agency.
With this repositioning, we hope that it will be clear who we are and who we serve: nonprofits, foundations, and socially-responsible businesses that need an accessible website redesign or sustainable WordPress support. We've partnered with incredible, mission-driven partners to ensure you are set up for success in all aspects of your marketing, including branding, SEO, and social media. So please continue to reach out to us for recommendations.
Thank you for being a part of our journey.
We are excited to move into this next chapter thanks to your trust, support, and partnership!