Read time: 9 minutes
---
Curious about our new logo?
For the past couple of months, we've been working in partnership with a group of Visual Design students at an early college high school in Wake Forest, NC.
We've been exploring our own brand lately and when this opportunity to collaborate with their teacher on a classroom project, we couldn't pass up the opportunity to learn from this up-and-coming generation. So we challenged the students at North Wake CCA to take on the staggering task of redesigning the Unity logo.
And, well, it's kind of a long story...
We've always loved STEM
With our founder, Alisa's, background promoting STEM education across North Carolina, one of our favorite community service activities is STEM mentorship! For the past 3 years, we have been volunteering twice per year with STEM in the Park, an awesome nonprofit that connects professionals in STEM fields with students from underrepresented populations in STEM careers — whether they're girls, minorities, or from low-income families.
This year, they suggested that we also participate in WakeEd Partnership's Link program. This allowed us to work with the same group of students for a longer period of time, which is a huge win! WakeEd linked us with North Wake College & Career Academy, a Project-Based Learning Early College where students have the opportunity to earn an Associates's Degree before they even graduate from high school. The majority of students at North Wake CCA are rising first-generation-college students, which means they will be the first in their families to attend college. Having the ability to earn an Associates's Degree while in high school means that (1) they are getting a college-level education for free and (2) they are able to apply to colleges and universities as transfer students.
We had the honor of working with Jennifer Balgooyen, a teacher with 2 sections of Visual Design students. In her Career & Technical Education course, students are able to apply their learning to earn industry certification in Adobe Photoshop, Illustrator, and InDesign. Imagine graduating from high school with certifications like that, plus an Associates's Degree. These students will go far, believe us!
What is Project-Based Learning?
The Project-Based Learning (PBL) approach that classes use puts students in the driver's seat of their own learning and allows them to really take charge of their own education. When students are more engaged in their education, they learn more deeply and are more likely to retain the skills and knowledge they learn. The idea of PBL is that students engage in projects where they take on real-world challenges and create solutions on their own through a framework of exploration, iteration, and presentation.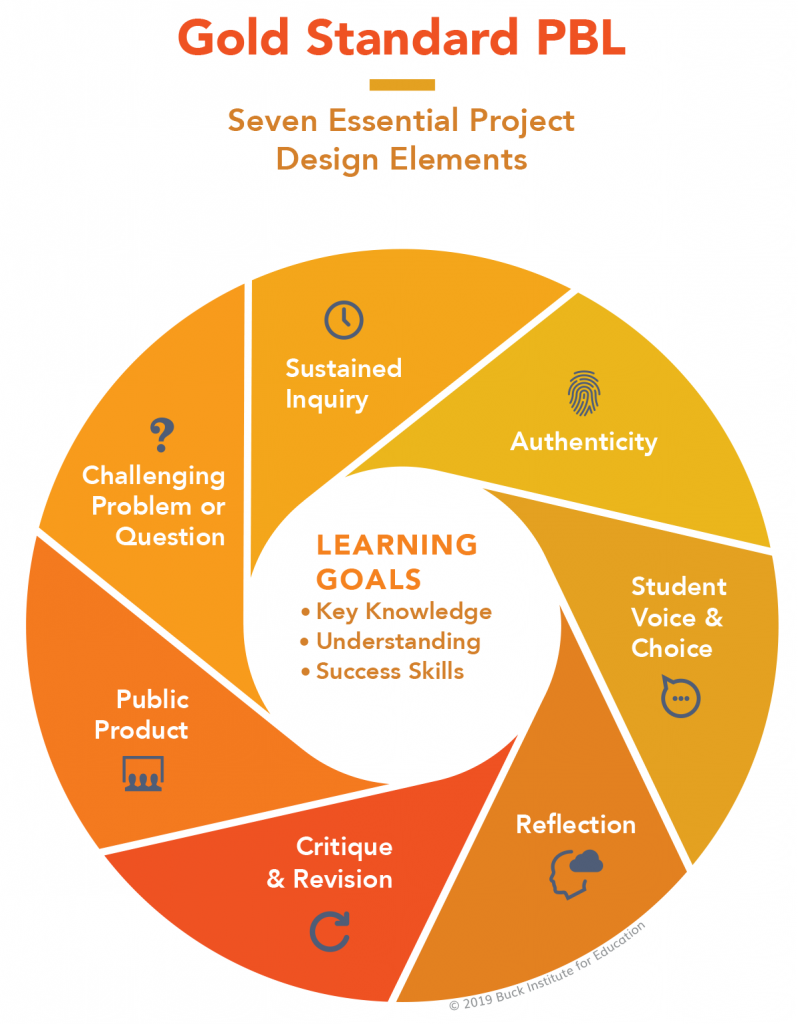 Our team visited the school to meet the students, which gave them the ability to interview us about the company's brand, persona, and target clients. The foundation of Gold Standard PBL is including an industry partner that can provide mentorship to students outside of the scope of the classroom teacher. Unity gave students the platform to present, negotiate, listen to feedback, implement change, and get exposure to various careers within visual design.
Here are the elements of Gold Standard PBL and how our collaboration with the students worked: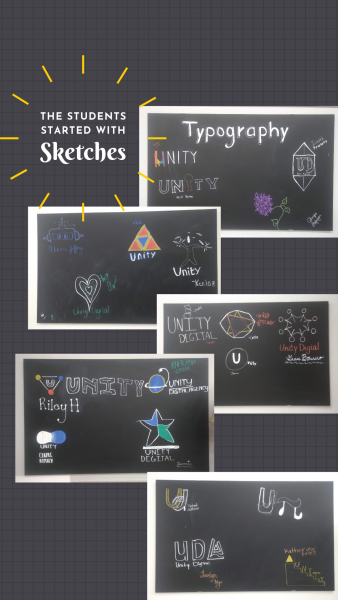 A Challenging Problem or Question: The project is framed by a meaningful problem to be solved or a question to answer, at the appropriate level of challenge.
We challenged the students to design and pitch a new logo that represents Unity's brand as it stands today. They were required to create the final design in Adobe Illustrator.
"We were basically taught shape building and making and logo making with illustrator, which is honestly very amazing for a high school course." —M.

"My favorite part of the project was creating the actual logo and using my creativity to learn about illustrator while creating something useful for someone else." —C.
Sustained Inquiry: Students engage in a rigorous, extended process of posing questions, finding resources, and applying information.
Our team visited the school to meet the students, which gave them the opportunity to interview us about Unity's values, services, and target clients. They were tasked with completing research online to develop a brand persona.
"I personally gained a lot from talking to them in person. Not just about their company but I had personal questions answered as well." —M.
Authenticity: The project involves real-world context, tasks and tools, quality standards, or impact, or the project speaks to personal concerns, interests, and issues in the students' lives.
Although the timeline was quite a bit shorter, the approach the students took in the project aligned with the steps professionals take when redesigning a logo. They began with research, explored concepts, got peer feedback, iterated, presented to their client (us), iterated, and delivered a final version.
Student Voice & Choice: Students make some decisions about the project, including how they work and what they create.
The guidelines for this project were relatively loose: They were required to use Adobe Illustrator, but they were free to explore a design concept in any direction they chose while remaining true to Unity's brand persona.
"It was a great experience to work with them i felt like an adult." —K.
Reflection: Students and teachers reflect on the learning, the effectiveness of their inquiry and project activities, the quality of student work, and obstacles that arise and strategies for overcoming them.
At the end of the project, the students provided Ms. Balgooyen and us with some of the most thoughtful feedback we have ever seen.
"What I liked about this project is how different it was compared to other basic projects in school because it connects to the real world. I valued this project because you all really took us seriously and trusted us high school students. I think this is very valuable because it's different working with your peers in a group project compared to work with a real company. This is very important for companies to do this because students need experience and practice on skills when it comes going out into the real world workforce." —K.
Critique & Revision: Students give, receive, and apply feedback to improve their process and products.
After hand-sketching their ideas, the students participated in a peer-review to gather feedback from their classmates. Then they iterated on their designs while translating the sketches to digital files in Adobe Illustrator.
Public Product: Students make their project work public by explaining, displaying and/or presenting it to audiences beyond the classroom.
Every single student individually presented their logo designs to our team via Skype while gathering feedback from us on their designs, colors, and typography treatments. They then made minor revisions and delivered the final logos for us to choose from for this contest!
"Have a real presentation to pitch the logo was cool and helped see what I could do different with other presentations." —K.

"This meant that something I created would be put out for show to the world." —J.
The winners are...
The hardest part of this entire process was selecting a winner. All of the logos illustrated a unique aspect of Unity and we learned so much about ourselves from the students through their questions, ideas, and presentations. So we decided to create 6 prizes because we are just a bunch of softies!
Let's start with the honorable mentions:
We loved the colorful and STEM-tacular approach Makayla took in her logo design. It's fun and interesting. Kyra really sold us on her logo through her presentation. When pitching her logo, she did a great job confidently explaining her choices and remaining open to feedback. We especially appreciated Tammie's approach to a redesign featuring a star. We mentioned our love for the number 3 and triangles and she incorporated that feedback in a unique way that nobody else did.
Countdown, please...
The following winners are based on the number of votes from our team and a couple of tie-breakers we roped into helping us choose (I said it was hard!):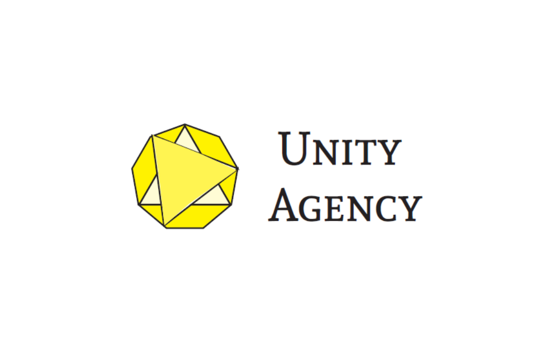 Grace did a fantastic job capturing the spirit of Unity and illustrating it with her logo, which looks to us like both a group of people holding hands AND a colorful splash. Chris also did great by taking the idea of everything being unified and creating a triangle out of a single non-broken thread. We ultimately landed on Carlisha's elegantly simple nonagon logo as the first-place winner. We love the asymmetric design and how it evokes a sense of motion.
Some final thoughts from the students
"I liked that Unity actually put in their time to be an effective part. Giving us a wide range of options, allowing us to be creative with our work. It is valuable ,because you get to see how to get things done when not given specifics. Also it gives you a real sense on how professional jobs work. I think it is very important for companies to work with students in public schools. Simply, because it exposes us open doors and opportunists that are not easy to find. Giving the public schools to achieve higher things and heighten skills." —K.

"What I liked about this project is being to do something for a real company and them allowing us basically showing trust and showing people can do great things also no matter how young or old you are. It shows that we can be included in the world. Its important company's do that because students get motivated that we can actually have a say in the real world. It also gives job shadowing to people who want have a company when they do get older." —A.

"What I liked about the project was the idea of my work or product being brought I to the world for people to see and recognize. I really liked how you guys came in to tell us more about your company and what you do. Designing the logo was my favorite part. Working with you guys helped with my communicating skills for future interviews and prepared to receive feedback on my work to improve." —J.