This spring, Unity Digital Agency was approached by the North Carolina Rural Center to design and help craft their annual report. The Rural Center publishes its annual Impacts Report providing a summary of the year's programs, accomplishments, outcomes, and partnerships that affect rural North Carolina. We combined thoughtful storytelling and informative graphics to create an engaging and effective stakeholder communication piece.

Improving the quality of life of rural North Carolinians
The Rural Center is a nonprofit organization and their mission is to develop, promote, and implement sound economic strategies to improve the quality of life of rural North Carolinians. They serve the state's 80 rural counties, with a special focus on individuals with low to moderate incomes and communities with limited resources.

A Successful Year
The Rural Center has much to be proud of in 2016! From distributing nearly $600,000 in small business loans, providing individuals more than 3,000 hours of leadership training, to helping a Greensboro nonprofit that provides a wide spectrum of coordinated care for adults with mental and developmental disabilities expand and have a greater impact on its community. There was plenty of great content for this project.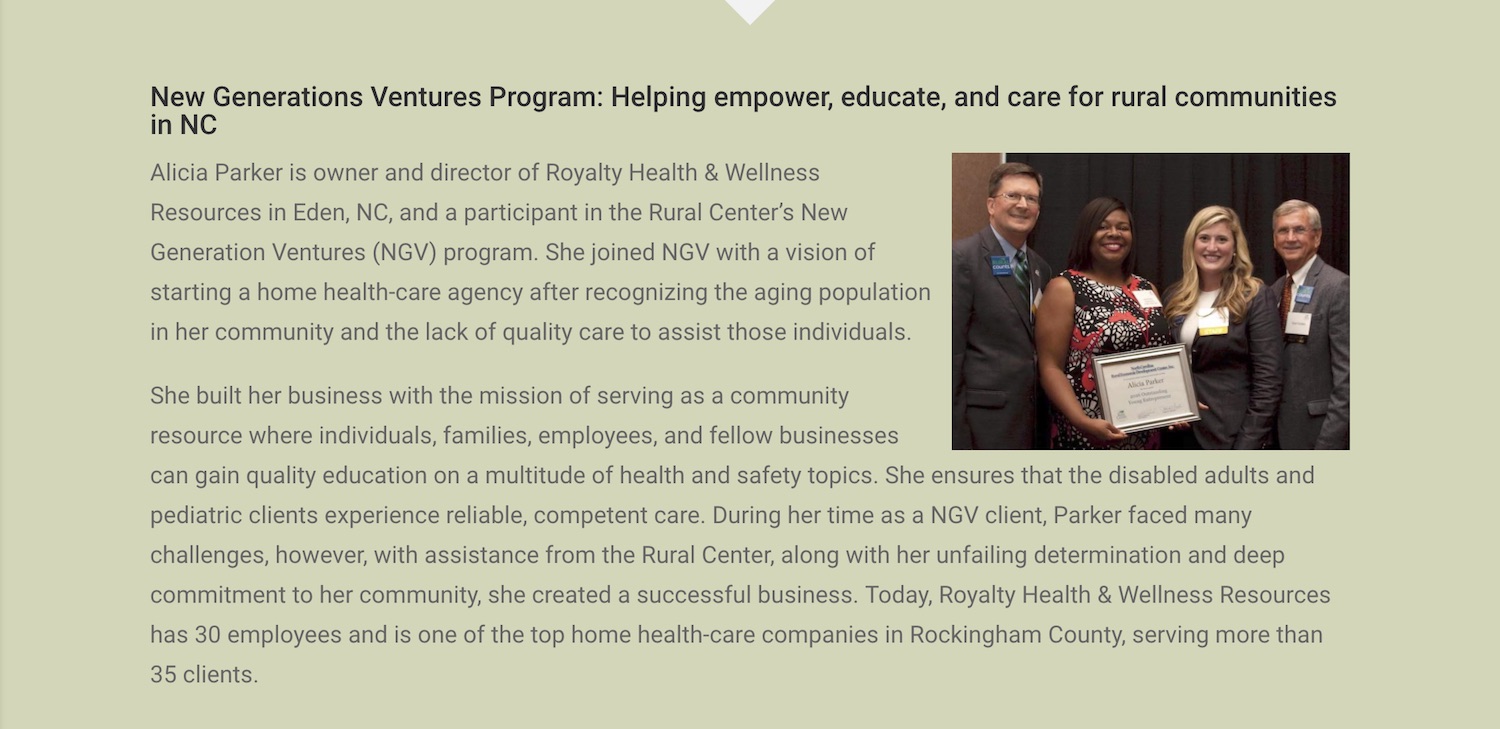 Delivering the mission
The Rural Center has an amazing reputation across North Carolina with a steadfast audience, and expectations were high for this report. Unity had two distinct goals for the 2016 annual report: streamline the report and wrap up a year's worth of information into a concise and easy-to-read format, and secondly create a compelling narrative that articulates the Rural Center's mission and values.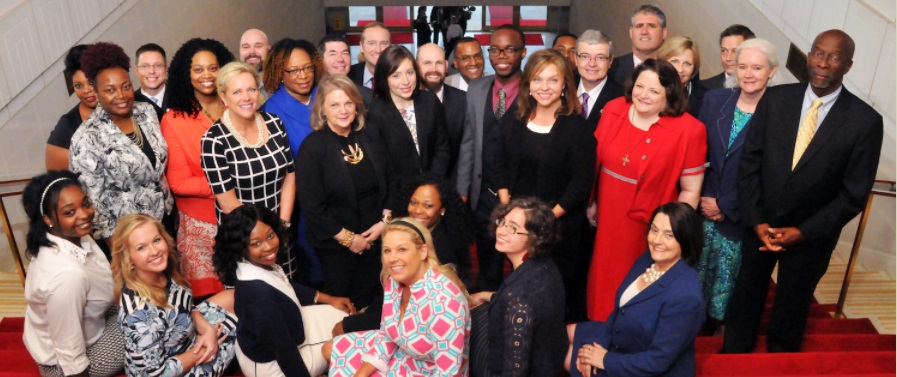 Working with the Rural Center was a rewarding experience and we are happy to announce that the partnership will continue. Over the summer, Unity will be applying our creative strategies and technical expertise to position the Rural Center as a successful and relevant nonprofit organization portraying an optimistic vision for the future of our rural communities. The scope of the project is significant and we will be assisting them with a brand strategy, identity package, and new website.
So stay tuned, we are looking forward to sharing more of our work with you!